Mayor's support for MPS Commissioner contingent on reform plan
The Mayor of London has signalled that he is prepared to withdraw his support for the Commissioner of the Metropolitan Police Service (MPS) should he fail to get satisfactory answers to questions about recent failings.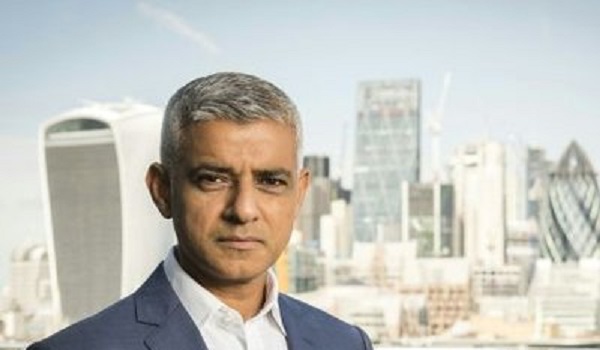 Sadiq Khan is said to believe that Dame Cressida Dick lacks a plan to rebuild public trust and confidence in the MPS and that the force has been left "knocked and shattered" by recent scandals.
Last week, the Independent Office for Police Conduct (IOPC) released the results of Operation Hotton, a series of linked investigations that uncovered a culture of racist, homophobic and misogynistic abuse within the ranks of a central London police station.
The actions of 14 officers were scrutinised with two found to have a case to answer for gross misconduct. One was sacked and another resigned before he could be dismissed.
The IOPCs report said such incidents were: "not isolated or simply the behaviour of a few bad apples".
Asked whether Dame Cressida still had his trust and confidence, Mr Khan told BBC Radio 4's Today programme earlier today (February 9): "That will be contingent upon the response from the Commissioner the next time I see her. If it is the case that I no longer have trust and confidence in anybody who works for me, I'll make that quite clear and take action."
Mr Khan also appeared on LBC this morning and said: "The reason I am so angry and disgusted at the revelations at Charing Cross is these aren't isolated, these aren't historic. They affect 14 police officers, nine of whom are still working, I'm still waiting for the Commissioner to come back to me, I meet her regularly so I'm sure I'll be seeing her later on this week.
"She'll come back to me with a response to the two big questions that I've put to the Commissioner: What are your plans to urgently address issues of racism, sexism, misogyny, homophobia, anti-Semitism and the like.
"Secondly, what are your immediate plans to win back the trust and confidence particularly among those Londoners who've had their confidence knocked and some shattered by the actions of the police."
Mr Kahn promised to make public whatever response he receives: "Because I am so concerned about Londoners not having trust and confidence in the police service they should have I want to be as much transparent as possible because want to win back the trust and confidence that's been lost.
"Let's wait and see what she says, I do believe in due process, I set these challenges for the Commissioner and she will come back to me in due course and give her response."
Although the mayor does not have the power to appoint or dismiss the Commissioner of the MPS, the backing of his office is considered essential to anyone in the role. In October 2008, the then commissioner Sir Ian Blair stood down after losing the support of Boris Johnson who was London mayor at the time.