Mayor predicts even darker future for MPS ahead of next year's funding announcement
Officer numbers in the capital could fall even lower than previous estimates unless the Government finds more money for policing.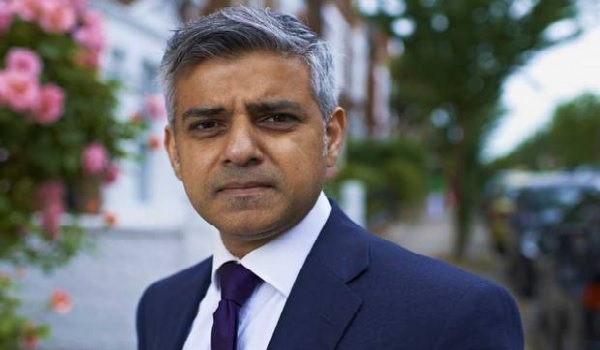 Officer numbers in the capital could fall even lower than previous estimates unless the Government finds more money for policing. London Mayor Sadiq Khan now believes the Metropolitan Police Service (MPS) could have just 26,900 officers by 2021 unless ministers "step in" with police grant settlements later this month. The prediction – less than the 27,500 he has previously suggested – would mark a 19-year low for the MPS while the force is already responding to an unprecedented terror threat. Mr Khan has urged the Government to take action and "stem the fall in police officers" by easing the financial burden on policing in its 2018/19 budget announcement, expected in the next few days. This could involve raising the limit on council tax changes without triggering a referendum on funding. Mr Khan said: "Nothing is more important to me than keeping Londoners safe, yet the scale of the police funding crisis at a time of increasing pressure on our police service is putting our capital at serious risk. "This year we have suffered four devastating terrorist attacks. The population is increasing and recorded crime is up across the country including London. Yet, if the cuts continue, our police officer numbers are expected to fall to a 19 year low of around 26,900. "I am doing what I can to find additional funds to support and protect our policing frontline, and ensuring frontline, and ensuring that the Met becomes more efficient. But 70 per cent of the police budget is controlled by the Government, and again I call on ministers to do the right thing and provide the funding we need to keep Londoners safe." The Mayor's Office for Policing and Crime claims its revised officer number estimate is based on its "most detailed calculations to date" factoring in a two per cent rise in the council tax precept. If the increase goes ahead, band D properties in London would face additional payments of more than 8p per week – but the MPS will still have to find another £370 million by 2021/22 on top of the £600 million it has saved in recent years. Government funding for counter-terror policing is also being cut by more than seven per cent in real terms over the next three years. Mr Khan has already announced the closure of 37 front counters to save £8 million a year, equivalent to the cost of 140 police constables. The MPS's overall budget will be reviewed when police grant allocations are announced later this month. The Chancellor's November Budget announcement contained little detail for forces, but Policing and Fire Minister Nick Hurd has recently indicated that this month's grant allocations may be more positive. Last month, West Midlands police and crime commissioner (PCC) David Jamieson said Mr Hurd had confirmed to him the Home Office is "keen to give police forces an improved settlement in December". The statement came after Mr Hurd visited every force in the country to assess the level of demand on them. The Home Office has said the funding settlement will reflect this work but will also take into account room for further efficiency and the £1.6 billion currently held in force reserves. PCCs claim the use of reserves to support the front line "cannot continue" beyond 2020.