Masked moped gang sentenced for 'outrageous' armed robberies
Four teenagers who committed early morning moped-enabled robberies in London have been collectively sentenced to more than 13 years' imprisonment.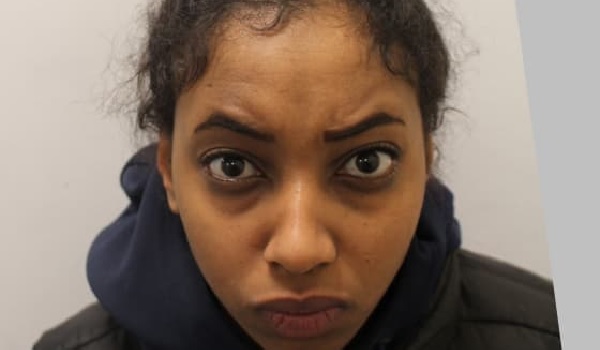 Four teenagers who committed early morning moped-enabled robberies in London have been collectively sentenced to more than 13 years' imprisonment. The "frightening" masked gang also included a 16-year-old boy from south London who is serving a six-year sentence for manslaughter after throwing a marine distress flare into a man's car "for fun" while he was sleeping. Phones, wallets, handbags and laptops were stolen with threats of violence, and on some occasions a knife was used. Many of the robberies were committed early in the morning while wearing masks with a skull and crossbones on them, the Metropolitan Police Service (MPS) said. Inner London Crown Court heard the offences took place between December 2016 and March 2017. CCTV footage of one of the gang's victims shows a moped rider forced to stop in Brixton before being stabbed in the elbow to make him hand over his key. Another video shows the gang knocking over a female pedestrian while they snatch her bag. The gang were caught by detectives from the MPS's South Area Venice Investigation Team following a robbery on March 9. Officers used CCTV to track their route back to Kendal Close in Lambeth, where the stolen vehicles were parked. One member of the gang – a 15-year-old boy – was arrested as he got on one of the scooters. At his address, a mobile phone – stolen during a robbery in Westminster – and a pair of bolt croppers were discovered. He was sentenced to three-and-a-half-years in prison. One 16-year-old boy was handed a three-and-a-half-year sentence on top of his manslaughter conviction, after a search of his bedroom uncovered an Oyster card from a robbery on March 6. His phone was seized, which showed pictures of his accomplices wearing masks and clothes described by the victims of the gang's offending This evidence led to the arrest of Sitey Mairuf, 19, who was found to have an Oyster card in her bedroom from a robbery on February 23. She was sent to prison for two-and-a-half years. Another 16-year-old boy was sent to prison for four years after he was found to have worn the same clothes in robberies on March 6. Judge William Wood was forced to clear the courtroom after sentencing as people shouted "how can you do this, he's only 15" and "free the gang, free the team". "It is outrageous that people do not feel fit or safe in starting or setting off on a motorbike in an important line of work," Judge Wood said. "Frightening masks were used and it is inevitable that the victims would be traumatised. "The wider public regards what these four young people have done as outrageous. It is shocking to think that people going lawfully about their business should face this danger." Detective Constable Adam Barry said: "Police are working hard to keep the public safe and make the streets hostile territory for criminals who steal scooters, mopeds or motorbikes and then use them to commit crimes. "These offenders rely on the unwariness of the public to commit their crimes. Therefore, it is so important that the public remain vigilant at all times to protect their personal property."