Mark Burns-Williamson elected as the new APCC Chair
The Association of Police and Crime Commissioners (APCC) has elected Mark Burns-Williamson OBE to lead the organisation for the next 12 months.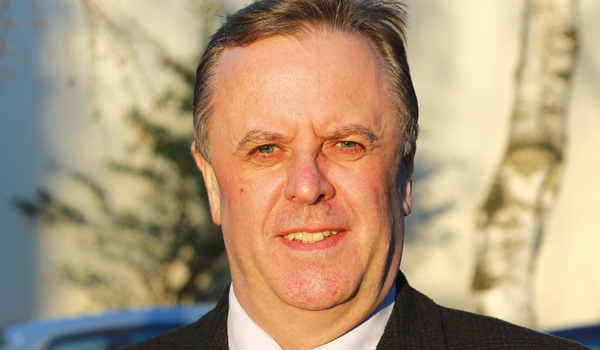 Mr Burns-Williamson is chair of the West Yorkshire Local Criminal Justice Board (LCJB) and leads nationally for PCCs on the forensics, police aviation, ANPR and modern slavery/human trafficking portfolios, which has led to the creation of the National Anti-Slavery & Modern Slavery Network (NATMSN) in January 2016, which he chairs.
He was first elected as West Yorkshire PCC in 2012 and re-elected with an increased majority in 2016. He was previously chair of West Yorkshire Police Authority and the announcement marks his return to leading national police governance – he served as chair of the Association of Police Authorities (APA) in 2011 before authorities were scrapped and PCCs elected.
He received an OBE from the Queen in 2011 for services to the community.
Mr Burns-Williamson said: "I am delighted to be able to take on the position of chair for the next year. The association has matured and developed in recent years since it was created back in 2013 and I am proud to be part of that with my lead portfolios.
"In helping to drive forward numerous portfolio areas with my PCC colleagues, locally and nationally, it's vital that PCCs as the elected voice for policing and community safety are playing a key role in leading strategic partnerships with the Home Office, National Police Chiefs' Council, College of Policing and wider transformation of the criminal justice system.
"The role of PCCs is to work collaboratively and collectively wherever possible with partners to ensure our communities are safe and feel safe. We are now entering a crucial period where, working closely with others, the APCC will be looking to play our part nationally in securing a sustainable level of resources for the police service in meeting the difficult community safety challenges ahead and the increasing demands on policing generally."
He added: "David [Lloyd] has proved to be a very effective and professional chair of the APCC further enhancing the role of the association, it's been a pleasure working with him and other colleagues on the APCC Board and I know he will continue to work closely with us on key APCC workstreams."