Manchester train station attacker detained under MHA
The 25-year-old man arrested following the knife attack on three people in Manchester on New Year's Eve has been detained under the Mental Health Act.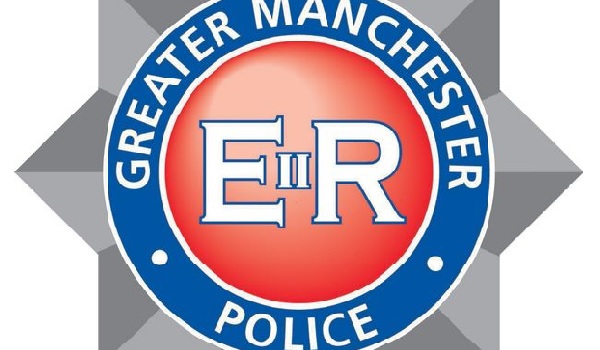 He is being held on suspicion of attempted murder after being "assessed by specialist medical staff".
The incident is still being treated as a terrorist attack, but Greater Manchester Police (GMP) said there was "nothing to suggest the involvement of other people".
GMP, which is leading the investigation, said confirming there was nobody else involved "remains a main priority".
An address has also been searched in the Cheetham Hill area of the city where a family of Somali origin reportedly live.
Two members of the public and British Transport Police (BTP) Sergeant Lee Valentine were injured in the stabbing incident on New Year's Eve at Manchester Victoria station.
A man and a woman in their fifties and Sergeant Valentine were injured when the man launched the attack on the Metrolink platforms at the station just before 9pm.
All three were taken to hospital with "serious, but not life-threatening" injuries.
The woman received injuries to her face and stomach, and the man to his stomach, while Sergeant Valentine was stabbed in the shoulder.
Sergeant Valentine has since been discharged, and speaking today (Wednesday, January 2) said: "The past 48 hours have been overwhelming. My team and I are grateful to everyone who sent in messages of support – it really does mean the world to us.  
We had no idea what we were running towards when we heard the screams on New Year's Eve. When we saw the man wielding a knife, instinct took over and we were able to, in company with Travel Safe Officers from Metrolink, successfully detain the male." 
BTP Chief Constable Paul Crowther said: "This horrific incident underlines the bravery of our officers, who selflessly ran towards danger to help keep the public safe. 
"As the first officers on the scene, their quick-thinking and outstanding response helped to prevent more passengers being hurt and stands as a testament to the Force. 
"Whilst this incident is an example of policing at its finest it also serves as a dark reminder of policing at its most dangerous. In their efforts to detain the suspect, one of our officers suffered a stab injury to his shoulder.  
"I have met with the officer today, along with his colleagues, and I am both humbled and full of admiration at their tenacity and dedication.  
"Understandably, incidents of this nature are likely to cause concern, but I would like to reassure the public they are incredibly rare, and we have officers on duty throughout the rail network." 
GMP Chief Constable Ian Hopkins said that the incident "will have affected many people and caused concern".
He added: "That the incident happened so close to the scene of the terrorist attack on May 22, 2017, [at the Manchester Arena] makes it even more dreadful."