Man who coughed on officers after breaking woman's leg jailed for assault
A man who coughed in the faces of police officers and claimed to have coronavirus after carrying out a brutal attack on his former partner has been jailed for three-and-a-half years.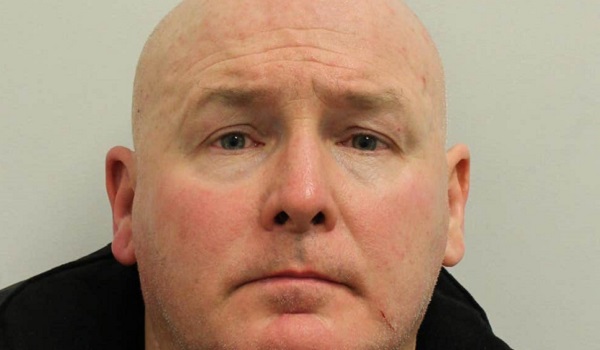 Darren Rafferty, 45, left his former partner Kerry Manning with multiple fractures after stamping on her knee in a drunken rage and then slashing at her shoulder with a knife during the attack on March 24.
Police attended the scene and found Rafferty in the property, the knife used in the attack, and the injured victim who was taken to hospital for treatment.
On arrest, Rafferty was verbally abusive to officers, claimed he had Covid-19 and repeatedly coughed in their faces. Despite being restrained he continued to try to cough in their faces.
Today (June 5), Rafferty was sentenced at Snaresbrook Crown Court, where he was sentenced to 30 months for causing grievous bodily harm and 12 months for three separate assaults on emergency workers, to run consecutively. He also had a restraining order imposed for 15 years, barring him from contacting Ms Manning.
Officers were praised by the judge for their professionalism and the care that they took despite the appalling conduct of the defendant.
Detective Inspector Lucie Card, who led the investigation, said: "This was a horrendous attack on many levels. Rafferty's vicious, sustained assault must have terrified his victim and has caused her a lot of pain.
"To use Covid-19 as a weapon against an emergency worker is disgusting but, thankfully, such incidents are extremely rare. However, anyone who does try to use coronavirus to threaten or harm others should expect to face serious consequences."