Man sentenced to three years for threatening officers
A man who threatened Hertfordshire Constabulary officers with an imitation gun has been jailed (October 23) after referral by the Solicitor General under the Unduly Lenient Sentence Scheme.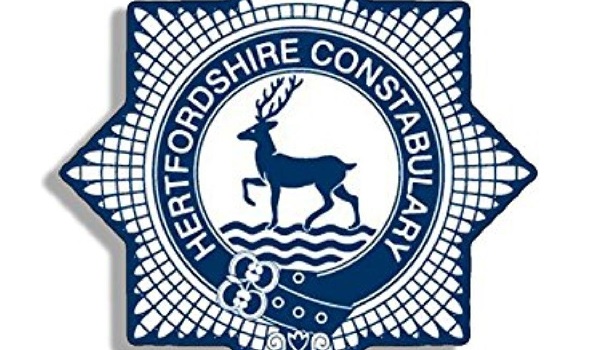 Sebastian Alcock, 38, pointed a gun at the officers after they responded to reports of a man behaving suspiciously.  
Alcock was requested to get out of his car as part of a drugs search, he then reacted aggressively, struggling with the two officers and pulled out a gun, which was later found to be an imitation, but was thought real at the time. 
The officers were able to escape, and Alcock was arrested by firearms officers. 
He was sentenced to 15 months' imprisonment suspended for two years at St Albans Crown Court in August. Following the Solicitor General Robert Buckland QC's referral of his sentence, the Court of Appeal increased it to three years imprisonment, effective immediately. 
Mr Buckland said: "This was a serious, violent incident that was made even worse by Alcock's threats using an imitation firearm towards police officers working in the line of duty. The Court of Appeal has recognised this today." 
Detective Constable Chris Duncan, from Hertfordshire Police's Serious Crime Investigation Unit, said: "The Court of Appeal's decision yesterday not only recognises the dangers police officers face on the front line serving the public, it also means that a dangerous criminal is now safely behind bars. 
"Alcock pointed what at the time was believed to be a real gun at two police officers as they attempted to detain him in Stanstead Abbotts in connection with a drugs search on August 7, 2017 with callous disregard to the impact of his actions.  
"The unarmed officers truly believed they were going to be shot on that day and that is something that will no doubt stay with them for the rest of their lives. Alcock was able to make good his escape but thankfully was arrested a short time later in Cheshunt High Street by firearms officers." 
Mr Duncan added that Hertfordshire Constabulary fully supported the Crown Prosecution Service (CPS) in its appeal to the Solicitor General that Alcock's sentence was too lenient. 
Alcock did not attend court and surrendered himself to police custody. He is being transferred to prison.