Man sentenced over pipe bombs sent from Sweden
A Swedish man has been jailed after an explosive device was delivered to a cryptocurrency company in London having travelled by airmail.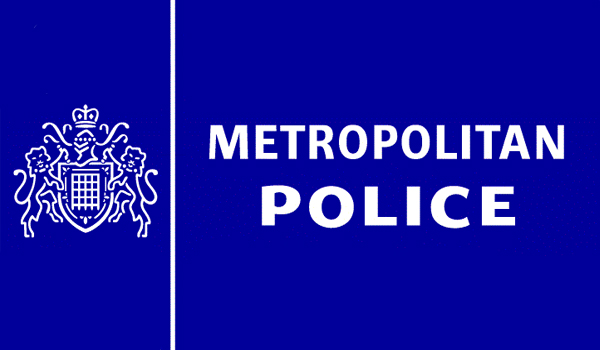 Jermu Michael Salonen has been sentenced to six and a half years in prison today (November 9) in Sweden for attempted murder and sending malicious letters.  
The package was delivered by hand, addressed to the firm Cryptopay in Hackney, east London and was opened on March 8 this year but did not detonate as the man who opened it did so from the middle. Had he opened it from either end, the package would likely have exploded. 
Before it was opened completely, he grew suspicious of the contents. The police were called, and specialist officers examined the device and made it safe. 
The bomb had the ability to injure or kill and the investigation involved the Metropolitan Police Service's (MPS) Counter Terrorism Command and the Swedish authorities. 
It was discovered during the investigation that the letter bomb had actually been sent in November 2017 but had remained unopened. It was sent to the building of an accountancy firm once used by Cryptopay in error. The viable device had been sitting in the building's mailroom for around four months. 
It has been established that Salonen, 43, has never been in the UK, and it is believed that the delivery was made by a courier or postal delivery worker, although there was insufficient postage on the package. There were no postal markings on the package. 
No evidence has been found that Salonen had an accomplice in the UK. 
DNA was found on the device, and as no match was found on UK databases, Interpol was consulted and a match was made with Salonen's DNA on the Swedish database. He was already known to authorities there. 
Salonen was arrested on May 12 this year at Stockholm international airport as he returned from Thailand.  
He had also sent letters containing harmless white powder with death threats to 21 senior politicians in Sweden, including the Prime Minister, and another unnamed businessman in London.  
When Swedish authorities, supported by the MPS Counter Terrorism Command, made a search of Salonen's address, many bomb components were found. 
No motive for targeting Cryptopay has been found, although Salonen had an account with the firm and had had his request to change his crypto-account password denied, as it contravened its privacy policy. 
Commander Clarke Jarrett, head of the MPS Counter Terrorism Command, said: "Salonen seemingly made and sent a device that had the capability to seriously harm and even kill over something as inconsequential as a change of password.  
"Fortunately, the bomb did not detonate. It was due to sheer luck that the recipient ripped opened the package in the middle rather than using the envelope flap which would have activated the device. 
"Our specialist officers ensured the bomb was made safe, then skilled counter terrorism experts set to work identifying the culprit. Working quickly with Interpol, within a month they had identified Salonen as a suspect. They then assisted the Swedish authorities by providing essential evidence for the prosecution's case and supporting witnesses from the UK to attend the trial, where they gave evidence."