Man sentenced 20 years for "systematically targeting" law enforcement
A man has been jailed for planning to harm a police officer in a "revenge" attack against the legal system.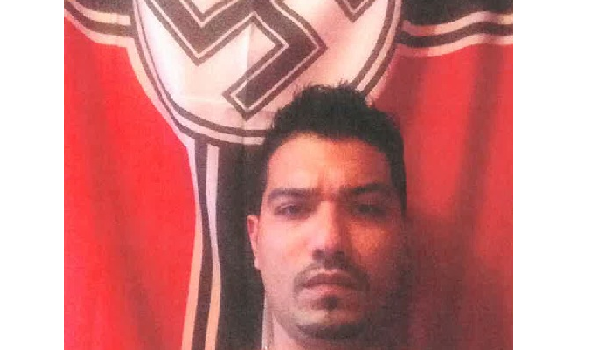 Ashkan Ebrahimi, 33, was found guilty of possessing explosives with intent to harm life, possession of an offensive weapon, possession of a bladed article in a public place and stalking offences at Bradford Crown Court on Tuesday (June 13).
Ebrahimi, from Halifax, was first arrested in 2015 after his unusual interest in chemicals raised concerns while he was taking an adult GCSE science course.
When West Yorkshire police raided his house, officers discovered a large collection of weapons – including knifes, swords, crossbows and air rifles – as well as chemicals and publications on how to make chemical weapons and explosive devises.
Ebrahimi had researched 38 individuals, including a judge who issued a non-molestation order against his former partner, preventing him from seeing his young child.
It is believed that since the non-molestation order the he had become obsessed with revenge against law enforcement.
The investigation revealed intelligence on Ebrahimi's computer, mobile phone and camera that revealed the extent of his stalking, including a list of all the registration plates belonging to the individuals he had been researching.
His camera held over 90 videos on how to build explosives.
The court also heard that his sat-nav could be traced to the home of the judge he was interested in.
Senior investigating officer, Detective Chief Inspector Warren Stevenson said; "Ebrahimi is a very dangerous individual who posed a significant and very serious threat to police officers, police staff, solicitors and the judiciary.
"He developed a deep seated and consuming hatred and loathing for people in authority, in the main police officers and set about research and planning his limitless revenge against them.
"The volume of weapons, substances and associated material recovered from his property were to enable him to commit the most serious harm to others and I strongly believe that he would have eventually executed his plans in harming a police officer on the streets of West Yorkshire.
"Today's result brings to conclusion a detailed and lengthy police investigation, which exposed the unrelenting determination Ebrahimi had for taking his revenge and I would like to express my sincerest thanks to everyone involved in this case.
"We are pleased with the significant sentenced passed down (today) which acknowledges the severity of the offence, and how dangerous an individual Ebrahimi is. His obsessive actions and behavior caused significant distress and understandable concern for all his victims, and I hope they, and all others working with the police service, other agencies and the wider community are reassured following his conviction."