Man jailed for sharing beheading videos
A man has been sentenced to 28 months' imprisonment at the Old Bailey today (October 1) for sharing videos showing terrorist beheadings.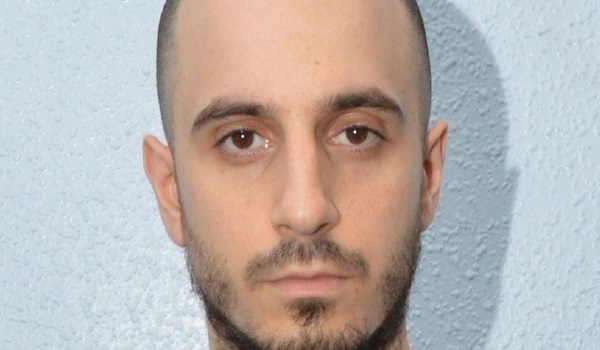 Stefan Aristidou, 27, pleaded guilty in July to sharing pro-Islamic State terrorist material between November and December 2014 as part of a series of messages sent to a friend. The messages stopped after Aristidou said that he was leaving the UK to join Islamic State (IS) in March 2015.
Aristidou was charged and convicted in Turkey of being a member of IS on October 15, 2018 and sentenced to six years three months, which he was released from early.  He was then arrested on return to the UK on February 3, 2021 following deportation from Turkey.
Stefan Aristidou was a resident in the UK until April 2015 when he was reported missing by his family along with his wife.
In 2015, at the time Aristidou went missing, his family were concerned that he had left to join IS and contacted the police. His computer was then examined by police hi-tech investigators who found extremist, pro-IS videos and evidence of research into Islamic State.
Aristidou also sent links to websites where there were Daesh beheading videos. One video he shared was titled 'ISIS execute soldiers.' It had a 'black flag' in the corner indicating it was produced by IS.
The chat around sending the links showed that Aristidou was consistently supportive of IS.
Nick Price, head of the Crown Prosecution Service (CPS) Counter Terrorism Division, said: "The CPS was able to show that Stefan Aristidou shared terrorist material on a regular basis before he left the UK in 2015, and unapologetically supported IS. The content Aristidou shared was dangerous and it is right that he has been sentenced today."
Commander Richard Smith, head of the Metropolitan Police Service's Counter Terrorism Command, said: "This case is a reminder that if you commit terrorism offences in the UK, police will seek to prosecute you – no matter how much time has elapsed.
"Extremist propaganda of the kind Aristidou shared shows graphic acts of terrorist violence, and promotes a hateful, toxic ideology. Aristidou will now spend more time in jail for this offending."