Man convicted of assaulting sleeping Tube passenger
A man who used an anonymous Twitter account to share an indecent video of him sexually assaulting a sleeping London Underground passenger has been convicted of nine charges of exposure and one of sexual assault.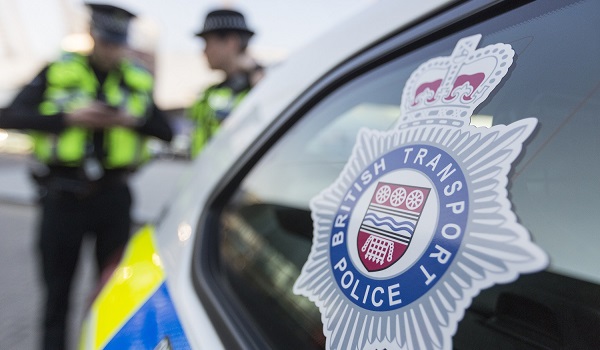 Stefano Violante of Lambeth, South London, used the online alias 'London-exhiboy87' to upload multiple videos of him exposing and touching himself inappropriately on the Underground.
In one of the videos, which was reported to British Transport Police (BTP), Violante is seen sexually assaulting a sleeping male passenger on a late-night Northern Line service in 2018.
BTP said following complex inquiries, the 31-year-old was identified by detectives and arrested earlier this year. During the investigation, detectives found further offensive videos in which Violante exposed himself. They were also able to link him to an indecent exposure incident on the Jubilee Line.
Detectives managed to identify the victim who Violante sexually assaulted and his statement helped in securing Violante's prosecution.
At Blackfriars Crown Court earlier this month, Violante pleaded guilty to all charges. He was given a 12-month prison sentence suspended for 24 months. He was also ordered to wear an electronic tag for 40 days and pay a victim surcharge of £140 victim.
As part of his sentence, Violante must sign the sexual offenders register for ten years and is also subject to a five-year Sexual Harm Prevention Order, which puts in place restrictions to prevent further offending.
BTP Detective Constable Elaine Sexton-Thomas said: "The videos which Violante recorded and shared online were utterly disgusting – in an attempt to disguise his perverse behaviour, he would upload his videos under an online alias. Despite this, our inquiries led us to identify Violante and thanks to the overwhelming evidence we supplied to the court, he was forced to plead guilty. If he continues to offend, he can expect to serve time behind bars."
The conviction comes just days after the release of figures showing sexual assaults reported on the London Underground have soared by 42 per cent in the past four years.
Recorded attacks rose from 844 in 2015/16 to 1,206 in 2018/19, according to analysis by the PA news agency. A BTP spokesperson said a rise had been expected following a drive to encourage more victims to report unwanted sexual behaviour.
However, campaigners say incidents are still underreported and more needs to be done to stop attackers before they strike.
Andrea Simon of the End Violence Against Women Coalition said: "It's not enough to just encourage the reporting of sexual harassment and assaults. Alongside this we need to be proactively identifying offenders and stopping them."