Man arrested for attempted murder after two officers stabbed
A 60-year-old man has been arrested on suspicion of attempted murder after two offices from Devon and Cornwall Police sustained stab wounds in Princetown in the early hours of Friday morning (July 9).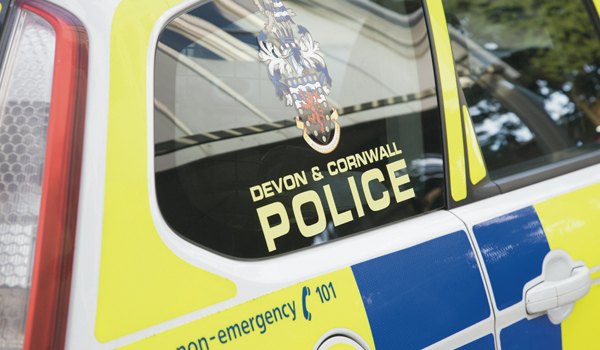 Officers had been called to a report of an assault at an address in Burrator Avenue just before midnight on Thursday. A male suspect was said to have left the scene and officers subsequently carried out enquiries to locate him.
While in Burrator Avenue at around 3am, two male police officers encountered a suspect armed with a knife.
One officer sustained injuries to his arms and has been discharged from hospital. The other remains in hospital where he is receiving treatment for injuries to his face and arms.
Neither of the injuries are currently believed to be life-threatening. A knife was seized at the scene.
The arrested man remains in police custody.
Andy Berry, Chairman of Devon and Cornwall Police Federation said: "This incident brings home the dangers that officers face during every shift – even in incidents like this where their objective was the welfare of the male who had been reported missing by his family.
"Our colleagues were subjected to a frenzied and sustained bladed weapon assault. Both officers sustained a significant number of wounds and both ultimately were conveyed to hospital where one remains awaiting surgery.
Given the rural nature of where this incident occurred, our colleagues were fortunate that other officers were in the vicinity and were able to render urgent assistance in a matter of minutes. One can only imagine the possible consequences had this not been the case.
"We must commend our colleagues, who as they are firearms officers are highly trained in First Aid, who not only assisted in the detention of the arrested male but also used their skills to provide urgent first aid to the local officers including the necessity to apply a tourniquet one of the officers due to the concerns over severity of a stab wound.
"I have spoken with the Chief Constable this morning and have been reassured that the welfare of the injured officers and their families will be prioritised and that looking after all the other officers who were involved will also be a key priority. At this time my thoughts are with the officers and their families and we will over the coming days and weeks be working with the force to ensure that they and their families receive the support that they need."
Alison Hernandez, police and crime commissioner for Devon, Cornwall and the Isles of Scilly, expressed her concern at the incident.
"My thoughts are with the injured officers and their families and I wish them a speedy recovery. The level of violent crime, including the use of bladed weapons, is of national concern. While Devon and Cornwall Police has the fourth-lowest level of knife incidents of 43 forces, every case is one too many."
She added that she welcomed Government proposals to increase sentences for those convicted of assaulting emergency services workers in the Police, Crime, Sentencing and Courts Bill.