Man arrested by armed police after gunshots fired from balcony
A man has been arrested on suspicion of firearms offences after reports of gunshots being fired from a top floor balcony in a block of flats in Kent.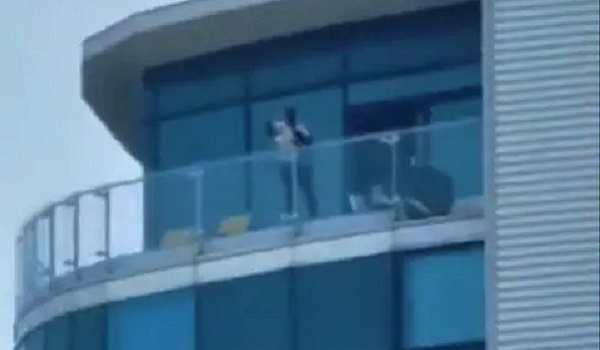 Roads around the Dockside Shopping Outlet in Chatham were closed during the incident.
A video taken from the scene and shared on social media appears to show a man randomly firing two weapons into the air as residents and shoppers run for cover.
There were no reports of any injuries and it has since been confirmed that the weapons were imitations.
A spokesperson for Kent Police said officers were called at 8.35am "to a disturbance at a flat" in Dock Head Road, Chatham.
"Members of the public reported seeing a man on a balcony with weapons and patrols, including armed officers, attended the scene," they added. "The police helicopter was also deployed and a man in thirties has now been arrested on suspicion of firearms offences. Patrols remain at the scene where officers have located four suspected imitation firearms as part of their inquiries."