Man admits attempting to murder off-duty officer in 'frenzied' attack
A man who became fixated with a police officer and stabbed and slashed him 11 times outside his home has pleaded guilty to attempted murder.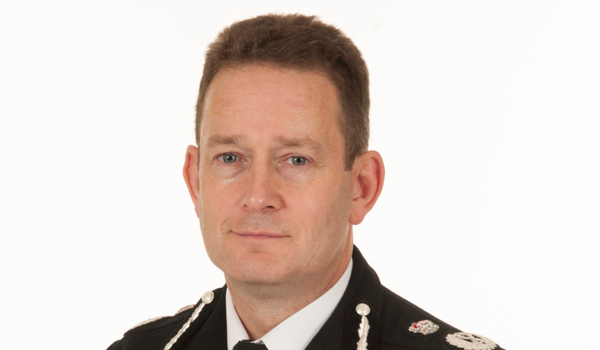 John McCartney, 40, of Rayleigh, Essex, appeared at Basildon Crown on Monday (January 13) and admitted charges of attempted murder and possessing an offensive weapon.
The court heard McCartney became fixated with the officer, launching a campaign of harassment against him on social media, despite the pair only ever saying "hello" in passing.
On April 24 last year at around 9pm, the officer was at his family home in Rayleigh when there was a knock at the door.
The officer went outside to see who it was and it was then that, without warning, McCartney launched a sustained and frenzied knife attack.
Essex Police said that, despite suffering 11 stab and slash wounds, a number of which were extremely serious, its officer, using tactics learnt during his police training, "battled valiantly to keep McCartney away from his family home and to restrain him to prevent him causing harm to his family and neighbours".
He suffered stab wounds to the arm, armpit, chin, shoulder, chest, abdomen and stomach, penetrating and leaving his bowel exposed.
"Despite his serious injuries and as McCartney continued to slash at him with a knife, our officer managed to tackle McCartney to the ground, jump on his back and then lay on top of him restraining him until help arrived," the force added.
"Our officer was helped by his wife and neighbours who helped restrain McCartney and treated his injuries until police and paramedics arrived."
The officer was taken to hospital in a critical condition where he underwent surgery to his injuries. He is now recovering at home from the physical and emotional scars of that day.
Chief Constable BJ Harrington said: "Today I am proud and humbled to say I am a colleague of this officer.
"Despite being the victim of a frenzied attack, despite suffering horrific and life-changing injuries, he continued to put the safety of his family and his neighbours first.
"With devastating and critical injuries, he tackled and restrained McCartney to ensure he did not and could not hurt anyone else.
"He is a credit to Essex Police both as an officer and a human being, he is a credit to his community and a credit to his family.
"Any violent attack on any individual, regardless of their profession, is unacceptable.
"There is no doubt that the fact the victim in this case is a serving Essex Police officer was part of the motivation of this attack."
In a statement the officer, whose identity is protected by a court order, said: "The events of Wednesday, April 24, have had a huge impact on not just my life but those of my family, close friends, neighbours and policing colleagues.
"They, like me, continue to live with the emotional scars of that day but I am thankful to all of them – my wife, family, friends, neighbours, colleagues and paramedics who undoubtedly not only saved my life on that day but have continued to support me since.
"Words are not enough to describe how much everything they have done and all of their love and support has meant to me.
"I am also grateful to my detective colleagues who I know have worked extremely hard to investigate the events of that day.
"This is a very difficult time for both me and my loved ones and, as my family and I try to return to some sort of normality, I would ask that our privacy is respected at this time.
"But I continue to be grateful for the support and well wishes from the community."
McCartney was remanded in custody and will be sentenced on March 6.