Majority of police officers volunteered or raised money during pandemic, survey reveals
Almost nine in ten police officers have undertaken volunteer work or raised money to help others during the pandemic, a new survey has revealed.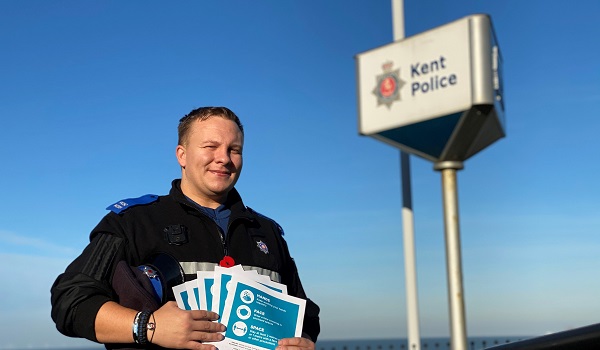 Despite the fact that officers around the country have been working long shifts during one of the most difficult and challenging periods in recent history, many have still found time to give something back to society, according to a national survey commissioned by public sector and civil service membership club Boundless.
Some 88 per cent per cent of those working in the police service have volunteered or raised money during the pandemic. In addition, those polled said they have raised on average £13,817 per person during the course of their career for charity.
Some of the activities supported by police officers and police service employees over the past 15 months include donating items (29 per cent), organising fundraising events (25 per cent) and delivering meals or items to the underprivileged or vulnerable people (22 per cent).
Fittingly, the findings of the survey are being published today (June 23) which is Public Service Day. Created by the United Nations in December 2002, Public Service Day celebrates the value and virtue of public service to the community; highlights the contribution of public service in the development process; recognises the work of public servants, and encourages young people to pursue careers in the public sector.
Darren Milton at Boundless said: "If we didn't know already just how special the people who work in the police service are, these survey results really underline it. Not only have they been working tirelessly in such difficult times but they are also the heart and soul of the communities they serve, often volunteering for roles to help others or raising money for good causes.
"Now it is time, on Public Service Day, for us all to say 'thank you' and let them know we really do appreciate everything they do."
Richie Pankhurst, a police community support officer with Kent Police, helped translate Covid-19 advice for a multi-cultural neighbourhood in Cliftonville West, Thanet.
"You hear languages from all over the world here," he said. "But last April, I realised that people were watching the news in their own language on the internet, so were missing the UK's vital 'Stay At Home' message. The health advice simply wasn't being heard."
With the help of a few local linguists, he found a solution – he produced Covid guidance leaflets in 16 languages, including Somalian, Slovak, Farsi and Russian.
"I took them everywhere I went, leaving them in supermarkets and handing them to families in person," he says.
Soon, local schools and organisations were asking for copies – and now, police forces up and down the country are using the template.
"I'm dyslexic," Mr Pankhurst said. "So, this pushed me out of my comfort zone. But if it helped just one person, it was worth it."