Major increase in attacks on ATMs
Attacks on automated cash machines (ATMs) in the UK have almost doubled in three years, according to a new report – up from 400 in 2014 to 723 in 2017.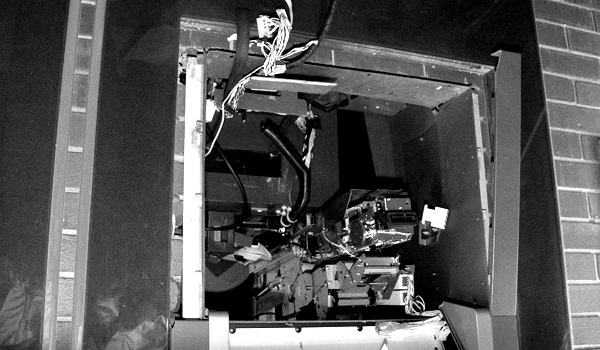 Figures from the largest operator of non-bank cash machines in the UK showed that one in five (20 per cent) of all ATM attacks in Europe occurred in the UK. 
And damage to ATMs in the UK in 2017 is estimated to have cost more than £150 million.  
The figures are revealed in Victimless Crime? published by Cardtronics on Friday (December 7). 
Attacks using "heavy force" – ram-raiding and blasting the ATM with a gas explosion – have surged from 129 attacks in 2014 to 342 in 2017. As many ATMs are located in petrol station forecourts, the attacks are potentially extremely hazardous. 
On December 11 this year, 52-year-old Ronald Scott was charged with causing an explosion likely to endanger life, attempted theft and criminal damage.  Just over a week earlier on December 3 , just before midnight, a cash machine was blown up in the Mossley Hill area of Liverpool, causing a loud explosion and extensive damage to local premises, but the cash inside could not be accessed.
Last year, a gang of seven men, mostly from Merseyside, received sentences of between ten years and life imprisonment for blowing up ATMs across the UK, including four in Scotland, stealing hundreds of thousands of pounds.  
They targeted banks and shops using powerful explosives, power tools to get at the cash, and stolen cars to drag away the cash machines on some occasions.  
The report forecasts that the number of ATM attacks could triple between 2016 and 2025 despite many cash machines being removed due to being unprofitable as people use less cash. Network co-ordinator Link reported it is closing ATMs at a rate of 250 a month, although there are around 50,000 still in operation in the UK at present. 
There has also been a rise in ATM attacks in rural areas, with 42 per cent of total attacks in 2018, up from 31 percent five years earlier.  
The impact on rural customers is seen as far greater as they have access to far fewer cash machines than people in urban areas. Cardtronics said 40 per cent of attacks in the first six months of this year occurred where there was a maximum of only one bank branch available to customers. 
Tim Halford, managing director of Cardtronics UK and Ireland, said: "For the first time, we have proof that the wider damage caused by these attacks is far greater than the direct impact to cash machines or the building they are in. ATM attacks are not victimless crimes."