'Mad dog' gun coverter jailed as force prevents supply line 'destined for criminals'
West Midlands Police (WMP) has disrupted a gang that imported blank-firing pistols from France and converted them into viable weapons.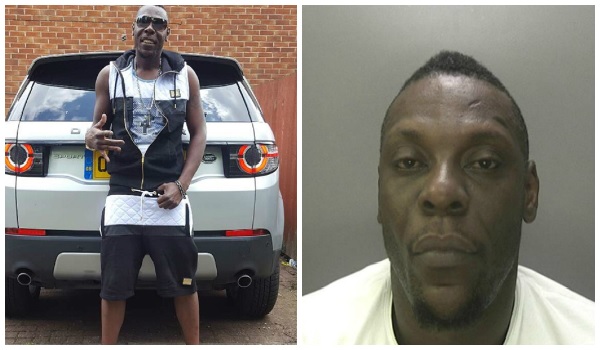 The group paid £7,370 for 43 pistols and 1,160 blank cartridges from a firm in Calais before selling them on to criminals in the UK.  
On Wednesday (September 6), gang leader Carlington Grant – known as 'Mad Dog' – was sentenced to 26 years in prison. 
His partner Khiana Lewis and middleman Jermaine Dornan were also jailed for 17 years and nine years respectively. 
Regional Organised Crime Unit (ROCU) Detective Constable Rory Juss said Grant and Lewis used the money gained from the sale of the weapons to "fund a lavish lifestyle of luxury cars and regular trips abroad". 
However, "their lethal business came crashing down" after officers from WMP's ROCU recovered two semi-automatic handguns in the Black Country on August 3, 2016, during a covert investigation. 
The guns, handed over in a shoe box in a supermarket car park, were found to be converted blank-firers. 
The men involved in the transfer were all caught on police surveillance and jailed for a total of 45 years, including Sunny Dhatt, who was described as a "go to" man for firearms. 
Serial numbers on the weapons led officers to a firm in France – where blank-firing weapons can be legally bought – which had despatched them as part of a larger shipment just days earlier to an address in Cornwall.  
WMP said a "painstaking review of thousands of lines of mobile phone data" revealed Grant and Lewis made four trips to Cornwall to collect the guns before storing and converting them at an industrial unit in West Bromwich. 
Officers then raided the industrial unit in April last year and discovered two firearms hidden under car bonnets as well as a large bag of ammunition in various stages of conversion. Lewis's fingerprints were found on the ammunition packaging.  
The following month, another converted pistol was dropped during an armed raid on a carpet shop in Erdington.  
Although Grant attempted to remove the serial number from the gun, ballistic scientists from the National Ballistics Intelligence Service (NABIS) were able to apply a chemical technique to recover the number, which was matched to an order from France. 
Both Grant and Dornan were arrested during simultaneous armed raids on December 23, 2017, while Lewis was detained on January 16 at Gatwick after returning from a holiday in Jamaica.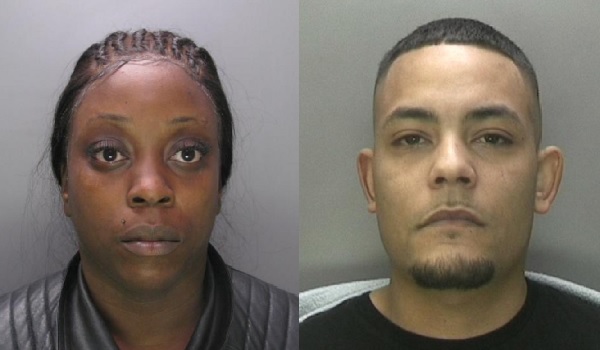 During his trial, Grant claimed he joined his partner on day trips to Cornwall and believed she was collecting beauty products for an internet business.  
However, Lewis's defence barrister said Grant spent a matter of minutes in the South West on each visit, "hardly leaving enough time to buy a Cornish pasty, let alone go to the seaside". 
Det Con Juss said in their converted state, the blank-firing guns and cartridges would have been worth up to £150,000 on the black market. 
"This is a fantastic result not just for West Midlands Police but for the communities we serve: taking someone like Mr Grant off the streets has stopped a significant supply line of guns destined for criminals operating in the West Midlands and beyond," he added.  
"The firm in Calais abdicated any responsibility for selling firearms to overseas customers, instead putting the onus on the customer to ensure they are acting in accordance with firearms legislation in their own country.  
"However, ignorance is no defence and so buying these guns online can have serious consequences for unwitting consumers including arrest, a criminal record, imprisonment and or a fine." 
Martin Parker, chief scientist at NABIS added: "One of our experts gave evidence during this court case and we are aware of the conversion method used in relation to the firearms and ammunition. We will be notifying West Midlands Police of any future recoveries."