Lynette White murder legacy will haunt force 'for a generation', admits chief constable
Campaigners are pushing for greater severity in sentencing criminals who knowingly allow innocent people to be convicted of their offences in the wake of a murder inquiry that took a force close to breaking point.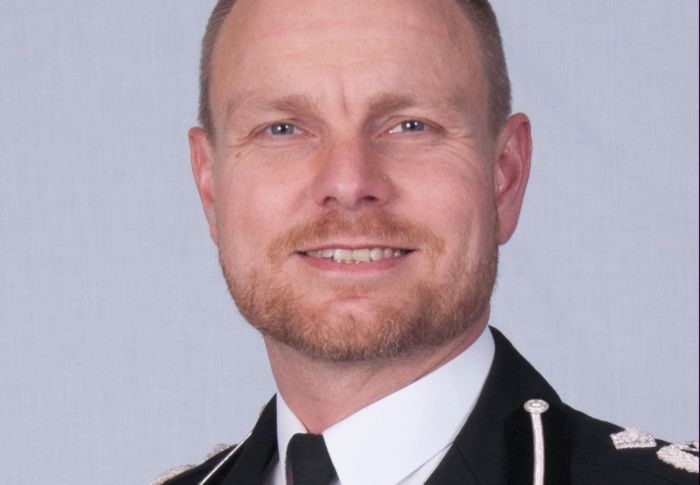 South Wales police and crime commissioner (PCC) Alun Michael is championing a "challenge to the criminal justice system" and believes calls for a law change should be given a proper airing.
The suggested updating of the Criminal Justice Act 2003 comes on the 30th anniversary of the brutal killing of Cardiff sex worker Lynette White.
Her 1988 Valentine's Day murder resulted in three men – Tony Paris, Yusef Abdullahi and Stephen Miller – being jailed for life in November 1990 before their convictions were quashed two years later.
In 2003, new DNA technology led South Wales Police (SWP) to Ms White's real killer, Jeffrey Gafoor. He confessed to stabbing her more than 50 times in a row over £30 and, after serving 13 years of a life sentence, is now eligible for parole.
On the poignant three-decade anniversary, SWP Chief Constable Matt Jukes admits the murder has left an indelible mark on the "psyche and leadership" of officers for a generation.
He believes the force has learned vital lessons – leading to South Wales Police reviewing other historic cases which have resulted in successful convictions.
He said on Wednesday (February 14): "So, the case itself has driven a change in the organisation and brought about justice for other victims.
"For young officers today and many members of the community this case is something that they're aware of in the history of the organisation.
"It has truly deep resonances for all those affected by it and it's somewhat now in the DNA of the force.
"Our determination not to fail in this way again steals my resolve every day to make sure our investigations are at the highest quality, professionally, technically, ethically, that they can possibly be.
"So, I don't think even though this is an event that took place 30 years ago, it will leave the psyche of this organisation and its leadership for another generation."
When Gafoor was finally brought to justice, the judge said he had "allowed innocent men to go to prison" for a crime he knew he had committed.
Satish Sekar, author of three books surrounding the case, says a change in the law is overdue.
And Mr Michael, who as the former MP for Cardiff South and Penarth and counted murder victim Ms White among his constituents, says that over the years questions have been raised in a number of places about "whether the sentence was proportionate to the nature of the crime and the fact that several innocent people spent time in prison as a result of Gafoor not coming forward and not admitting the case at an earlier stage".
The PCC added: "I can't answer those questions but I think they are legitimate questions and it's a challenge to the criminal justice system to ensure that all factors can be taken into account in the sentencing process in future."
After Gafoor was jailed, the former Independent Police Complaints Commission began a review of the conduct of the force during the original inquiry. Over the next 12 months some 30 were arrested – 19 of whom were either serving or retired police officers.
Three of the main witnesses who prosecutors presented – Mark Grommek, Leanne Vilday, Angela Psaila – later admitted that they had fabricated their accounts of the murder under intense pressure by police.
Jailing the three of them for 18 months for perjury, the judge told them. "You were seriously hounded, bullied, threatened, abused and manipulated by the police during a period of several months leading up to late 1988, as a result of which you felt compelled to agree to false accounts they suggested to you."
Not only was the Lynette White case the longest murder trial in British history, later it was to bear witness to the biggest police corruption case.
Last July an independent review into the collapse of the corruption trial called for a national 'minimum standards' training programme for disclosure of evidence accompanied by an accreditation process for officers.
More than £30 million of taxpayers' money was spent before the investigation into whether eight former SWP officers perverted the course of justice over Ms White's murder was aborted.
The 2011 case against Graham Mouncher, Thomas Page, Richard Powell, John Seaford, Michael Daniels, Peter Greenwood, Paul Jennings and Paul Stephen was that they had "moulded, manipulated, influenced and fabricated" the evidence against five innocent men, but the trial was beset by problems, especially concerning prosecution disclosure.
It was halted over fears that lost documents had been destroyed on the order of the senior investigating officer. They were eventually found in a storage unit, but not before the prosecution decided it could no longer have confidence in the trial and criminal process.
Review head Richard Horwell stressed that the court case fell apart because of "human errors" by the force and Crown Prosecution Service (CPS) rather than a "deliberate attempt to cover up any crime".
Following the publication of the report findings, Mr Michael praised retiring Chief Constable Peter Vaughan for leaving "no stone unturned in efforts to get to the bottom of the whole affair", adding: "I hope the thoroughness of this report will now have addressed all the concerns that have been raised over recent years and provide reassurance to all those affected by Lynette's murder and subsequent events."