Lowest reconviction rate in two decades due to 'focus on rehabilitation'
Scotland has seen the number of offenders reconvicted of further offences fall to a 19-year low, according to figures from the Office for National Statistics (ONS).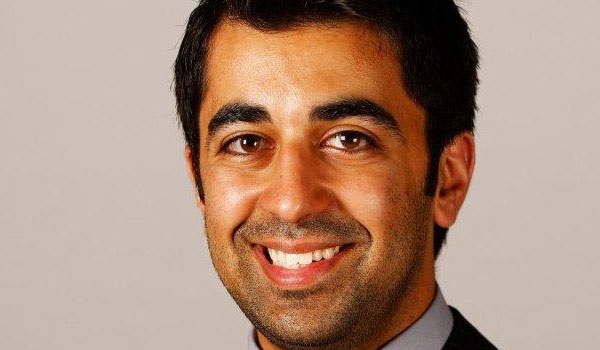 Almost three-quarters of people in Scotland who were released from prison or given a non-custodial sentence in 2015/16 were not reconvicted within 12 months, compared to around two-thirds a decade ago. 
Since 2006/07, reconvictions have fallen by 22 per cent, according to the ONS report.  
Justice Secretary Humza Yousaf said the figures come as a result of Scotland implementing a "clear focus on rehabilitation", working alongside partners in local government and the Scottish Prison Service (SPS).  
"Short custodial sentences often serve little purpose, and these independent figures support our work to encourage courts to consider community sentences as a robust alternative to custody – challenging and supporting men and women to tackle underlying issues behind offending behaviour," he added. 
"There will always be cases where the court rightly decides prison is the most appropriate sentence, and we are supporting the Scottish Prison Service to provide services that help transform the lives of people in custody.   
"The time they spend in prison is an opportunity for rehabilitation and change, and to develop links with services and support to prevent re-offending on release. That is why SPS are investing in Throughcare Support Officers who provide one-to-one support and guidance, before, during and after their release.   
"I have made clear my determination to ensure victims are at the heart of Scotland's justice system, and one important part of that is continuing to reduce the number of victims of crime. By ensuring rehabilitation and reintegration remains a key focus of our justice reforms we can continue to reduce reoffending – helping keeping crime down and communities safe."  
The figures also showed that almost a third of offenders sentenced to community payback orders (CPOs) went on to commit a further crime.   
And those sentenced to short jail terms were reconvicted almost twice as often than those given CPOs.  
The ONS said in its report: "In general, offenders who were convicted for lower level index crimes, which tend to be committed in higher volumes, are more likely to be reconvicted than those who commit more serious crimes."