Lowered alcohol limit in Scotland has little effect on fatalities
Campaigners have called for intelligence-led high-profile policing to prevent those who ignore drink-driving limits after studies showed a reduction in allowed alcohol levels did not make much impact on the number of deaths.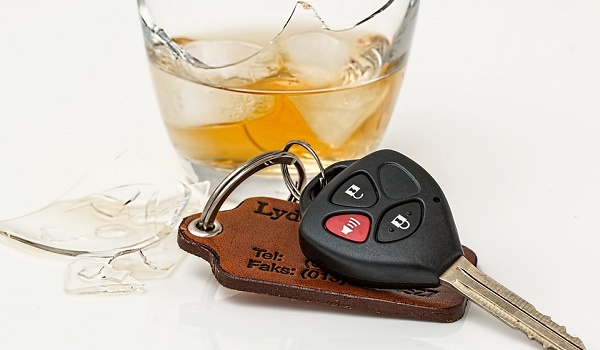 Latest research by the University of Strathclyde shows that the lowered legal limit in Scotland has had "little effect" on the number of road fatalities. 
Scotland lowered the maximum blood alcohol level to 50mg per 100ml in 2016 to tackle drink-driving. The alcohol level in England, Wales and Northern Ireland remained at 80mg. 
The study looked at 1.1 million collisions between 2009 and 2016 which led to 1.5 million casualties and more than 14,000 fatalities. Prevailing weather conditions were also considered.  
It then compared the two years leading up to the lowered limit which saw a monthly accident rate of 740.63 and a fatality rate of 14.96.  
The two years following the limit had an accident rate of 704.13 for accidents and 15.25 for fatalities.  
This was consistent with the rest of the UK's accident and fatality levels where the alcohol limit was unchanged. 
In particular, there was no significant drop at peak collision times – evenings and weekends. 
IAM Road Smart's Policy and Research Director Neil Grieg said that this indicated there should be a new focus to tackling driving under the influence of alcohol.  
Mr Grieg said "those with alcohol problems and those who simply don't believe they will ever get caught" should be the primary focus.  
Under 25-year-old's are the highest risk group for drink-driving and accidents involving young people account for a disproportionate number of casualties. Around a quarter of drink drive fatalities and a third of seriously injured drink drive casualties are caused from collisions in which a young driver was over the limit. 
The research, Mr Grieg hopes, should encourage the Government to put resources into intelligence-led, high-profile policing to eliminate the behaviour.  
He added: "But, it must not be forgotten that drivers who take a drink-drive rehabilitation course are less likely to reoffend. Currently, a convicted drink-driver has to choose to take a course when they appear in court. At IAM RoadSmart we believe a more effective option would be to make the course compulsory and force drivers to opt out only if they choose to do so.  
"In our experience drivers drink and drive for a variety of reasons often related to personal and financial problems. Treating their reliance on alcohol to 'solve' their problems can deliver a more permanent solution that improves road safety and deals with underlying addiction issues." 
A survey conducted by the Institute of Advanced Motorists noted that just under half the respondents would also like to see the police receive more power to stop any driver and request a random breath test.