Lower-level crimes re-assessed as force faces `balancing the books` in age of budget calculator
Britain`s largest force has admitted that the "numbers game" more associated with the ethics of accountancy is shaping the future of police investigations across England and Wales.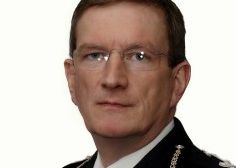 Britain`s largest force has admitted that the "numbers game" more associated with the ethics of accountancy is shaping the future of police investigations across England and Wales. The Metropolitan Police Service (MPS) is rowing back on lower level/higher volume crimes as it faces having to "balance the books" – with nearly 2,000 fewer officers and cuts and projected savings putting a £1 billion hole in its budget calculations by 2020. But the force believes prioritising resources is being helped by the newly-introduced Crime Assessment Policy – empowering officers with a "consistent" plan to make the right judgment call. MPS Deputy Assistant Commissioner Mark Simmons said the new guidelines would mean officers could "determine very quickly if it is proportionate" to investigate further. He said: "Clearly this is not about letting criminals get away with crime, or not investigating the cases we are solving at the moment, if we thought it was, we simply would not do this. "With the pressure on our resources it is not practical for our officers to spend a considerable amount of time looking into something where for example, the value of damage or the item stolen is under £50, or the victim is not willing to support a prosecution. "We need our officers to be focused on serious crime and cases where there is a realistic chance that we will be able to solve it." Serious offences will continue to be investigated as before, Mr Simmons said. He added: "Of course we are not talking about things like homicide, kidnap, sexual offences, hate crime or domestic violence, but the lower level, higher volume offences such as shoplifting, car crime and criminal damage. "This is not to say these cases will not be investigated further, however by applying the assessment policy we will be able to determine very quickly if it is proportionate to do so." Changes to the way victims' reports of a crime are assessed are expected to see a reported 150,000 fewer offences being investigated each year with the guidelines meaning that burglaries should only be investigated if suspects have used violence or tricked their way in; crimes involving a loss of under £50 should not be investigated unless there is an identified suspect; officers need not investigate low-level incidents of grievous bodily harm or car crime unless there is an identifiable suspect; and CCTV should only be analysed if the crime occurs in a 20-minute time frame and sharp images showing a suspect can be collected immediately. The new policy was revealed to the MPS`s workforce last month at a time when its numbers have fallen from 32,000 to 30,300 with predictions of further reductions to come. The MPS aims to save £400 million by 2020. That comes on top of £600 million it has already lost from its £3.7billion annual budget due to Government curbs on public spending. Yet the 774,737 record crime total is up 5.7 per cent, with a 42 per cent increase in gun crime and knife crime. Sex offences are also up and calls to 999 have increased by ten per cent. Earlier this year it was reported that the MPS solved eight per cent of 493,257 recorded burglaries from 2011/16 – with no suspect identified in 85 per cent of cases. "All this comes against the backdrop of the current terror threat, and our unwavering commitment to keep London and Londoners safe," added Mr Simmonds. However, the Metropolitan Police Federation (MPF) is worried the public is getting a "raw deal". MPF chair Ken Marsh said: "Officers will be under immense pressure if a criminal who should have been caught goes on to commit a serious crime. "I see people taking the law into their own hands." Earlier this year London Mayor Sadiq Khan warned the MPS faced losing 4,000 police officers, saying the £400 million cuts would force him into measures that could endanger the safety of Londoners. By the end of 2018, officer numbers are expected to drop to 28,000, according to Mr Marsh.