Louisa Rolfe joins MPS as assistant commissioner
West Midlands Police Deputy Chief Constable Louisa Rolfe has been confirmed as a new assistant commissioner at the Metropolitan Police Service (MPS).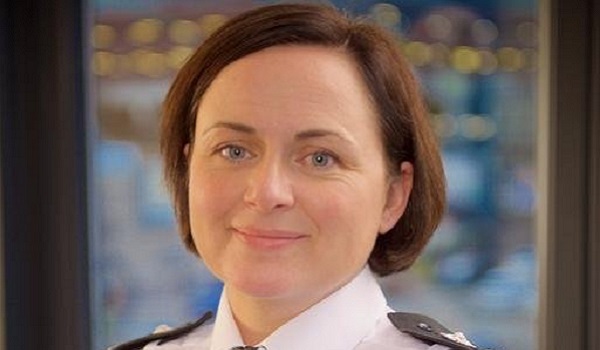 MPS Commissioner Dame Cressida Dick said: "I am delighted to announce the appointment of Louisa Rolfe who will join us in the role of assistant commissioner, assuming responsibility for Met Operations.
"I congratulate Louisa on her appointment and look forward to welcoming her to the Met as a member of my management board. Competition for the role was strong and I know Louisa will be a great asset to the Met and London."
Ms Rolfe's career in policing began at Avon and Somerset Constabulary where, over 25 years, she rose from a neighbourhood police constable to become one of the country's most senior female officers.
At Avon and Somerset Constabulary she led on development of a regional organised crime unit and counter terrorism intelligence unit in the South West, a two-force major crime investigation team, and a tri-force response to roads policing, firearms and dogs alongside the Wiltshire and Gloucestershire forces. Passionate about diversity and equality issues, she also helped increase representation of women officers in senior positions.
She joined West Midlands Police as deputy chief constable in February 2016, where she oversaw the force's WMP2020 change programme, which featured 33 individual projects designed to make the force more agile when fighting crime and more accessible to the public.
She led the UK police response to the 'Everyone's Business' report by Her Majesty's Inspectorate of Constabulary, which focused on improving the response to domestic abuse survivors, urging forces to prioritise domestic abuse and securing substantial improvements across the service. She is also the National Police Chiefs' Council lead for domestic abuse.
Ms Rolfe will replace MPS Assistant Commissioner Mark Simmons, who had earlier this year given extended notice of his intention to retire but agreed to stay on to lead the operational response of the MPS to the Covid-19 outbreak.
Dame Cressida added: "Mark Simmons is a police officer who has given 37 years to policing London and someone with a wealth of knowledge and experience in policing, which is absolutely crucial in our response to the outbreak of Covid-19. I am very grateful to him for delaying his retirement at this unprecedented time."
A spokesperson for the MPS said a further external candidate had been placed on a select list so that should another vacancy arise at assistant commissioner level in the next 12 months, they may be appointed without further competition.