Lorry driver jailed after attempting to smuggle class A drugs
A man who tried to smuggle eight kilograms of cocaine worth more than £650,000 to the UK under a lorry has been sentenced to nine years' imprisonment.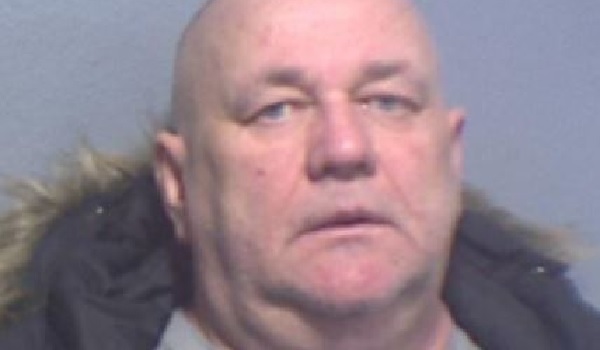 Lithuanian national Vaidotas Tuoma's paperwork stated he was transporting sushi, bratwurst and chocolate from Germany to Telford in Shropshire, Canterbury Crown Court heard.
Although the 52-year-old claimed he thought the packages were full of tobacco, the jury was clearly not convinced as it took them just 20 minutes to find him guilty of drug smuggling on Tuesday (July 31).
On February 5, Border Force officers stopped Tuoma's vehicle at the UK bound freight lanes of the Channel Tunnel in Coquelles.
He initially admitted to possessing a sleeve of 200 cigarettes, but a search of his cab revealed a further three sleeves, totalling 800.
Officers then discovered several packages wrapped in tape under the vehicle's bunk, which later tested positive for cocaine.
Tuoma was arrested and brought to the UK for questioning by National Crime Agency (NCA) investigators.
He told officers he was approached on February 4 by a Russian speaking man at a service station on the Dutch/Belgium border.
The man allegedly asked him to bring tobacco to the UK and deliver the packages to a service station in Maidstone, Kent.
Tuoma said the 'tobacco' was placed under the bunk because he thought they would be over the legal amount allowed into the UK.
He could not give any details for the Russian man but he told investigators his fingerprints would be on the blocks because he placed them under the vehicle.
NCA Senior Investigating Officer Darren Herbert said: "The compelling evidence and Tuoma's claim an unknown Russian gave him tobacco to deliver to another unknown person weighed very heavily against him. It took the jury just 20 minutes to convict him at Canterbury Crown Court.
"Drugs fuel violent crime and other criminal activities. This conviction is another example of how working together with our Border Force colleagues has prevented a significant quantity of class A drugs ending up on the streets of the UK."
Paul Morgan, director of Border Force South East and Europe, added: "This is another excellent example of Border Force officers preventing class A drugs from ending up on the streets of the UK, where they cause significant harm to both individuals and communities.
"Working with the NCA and other law enforcement partners we will continue to tackle smuggling of all kinds and bring those responsible to justice."