Lords push for PCCs review over handling of Sir Edward Heath investigation
Peers have questioned the accountability of police and crime commissioners (PCCs) over the lack of an inquiry into Operation Conifer.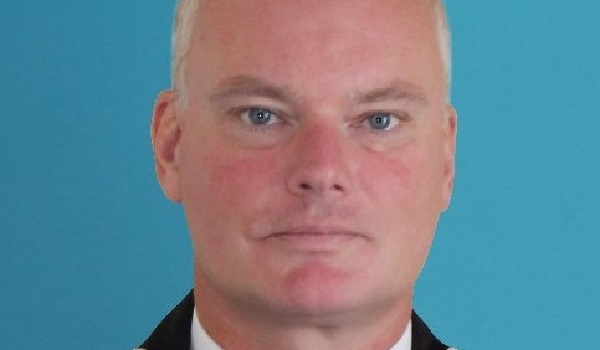 Lord Sherbourne of Didsbury accused Wiltshire PCC Angus Macpherson of 'making a mockery' of police accountability after he refused to sanction an independent inquiry into the force's investigation in former Prime Minister Sir Edward Heath.
Others accused Wiltshire Police of "trashing" Sir Edward's reputation, and criticised the decision to appoint its chief constable, Mike Veale, to lead Cleveland Police.
The Lords called on the Government to hold a full inquiry into the investigation, branding the inaction "pathetic".
Home Office minister Baroness Williams explained that police forces and PCCs are operationally independent.
Lord Sherbourne said: "[Mr Macpherson] has the power, and some would say the duty, to commission an independent inquiry but, for, reasons I do not understand, he has set his face against doing so.
"Does this not make a mockery of the policy that chief constables are accountable – and should be seen to be accountable – to their commissioner? There really is a need for an independent inquiry."
Operation Conifer examined 42 claims from 40 individuals over alleged child sex abuse by Sir Edward.
The investigation concluded that the former Prime Minister would have been interviewed under caution over seven disclosures had he still been alive.
Both the operation and Wiltshire Police have been widely criticised for damaging Sir Edward's reputation by appealing for "victims" to come forward.
Mr Veale has acknowledged this implied assumption of guilt was a mistake but defended the force's actions as human rights law instructs police to proportionately investigate criminal allegations against deceased individuals.
At the debate on Thursday (March 1), Lord Patrick Cormack said he and his colleagues were "doubly concerned" by the decision in January to appoint Mr Veale as chief constable of Cleveland Police.
He accused Mr Veale of acting "manifestly unfairly" during Operation Conifer and called for a wholescale review of PCCs.
Former Metropolitan Police Service deputy assistant commissioner and Liberal Democrat candidate for mayor of London Lord Paddick also questioned whether politically-aligned PCCs can effectively hold their chief constables to account.
Baroness Williams said she has written to Mr Macpherson outlining the Government's position on an inquiry into Operation Conifer.
She added: "The police are operationally independent of government.
"On this matter it would be for the PCC, perhaps in conjunction with the chief constable, to commission an inquiry."