London mayor says rise in youth crime linked to poverty
Mayor of London Sadiq Khan says there is a clear link between social exclusion and austerity and the rise in knife crime and youth violence in the capital.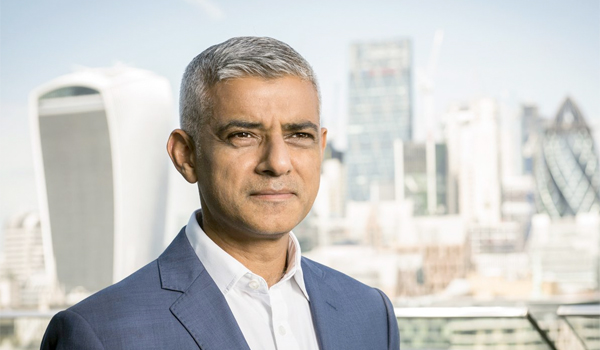 He said stripping more than £800 million from the budget of the Metropolitan Police Service (MPS) since 2010 has created a "huge amount of damage" on communities.
New figures show that three-quarters of the boroughs in London with the highest levels of violent offending are also in the top ten most deprived, while the same boroughs also have higher proportions of children under 20 living in poverty than the London average.
The analysis from City Hall represents the most detailed study ever undertaken in London of the causes of violent crime. Using data from a range of organisations, including the MPS, British Transport Police, the NHS and the London Ambulance service, it shows a 71 per cent increase in violence between 2012/13 and 2017/18.
Addressing an audience of the families of knife crime victims, charities, police representatives and the education, faith, health and community sectors, in Bermondsey today (July 15), Mr Khan said the analysis "truly lays bare the full extent of the relationship between serious youth violence and a whole range of socio-economic factors".
"There are still some who say that to acknowledge this link between poverty, deprivation and crime is somehow to excuse criminality and to let the criminals off the hook.  I say this is dangerous rubbish," he added.
"The truth is if we allow children to be brought up in deprived conditions as a country, if we accept high rates of school exclusions, if we fail to tackle domestic and sexual violence, if we leave people in bad housing with a lack of employment and training opportunities, and if we decimate the very public services designed to support those most in need – as this government has systematically done – then crime is quite simply much more likely to flourish."
Mr Khan said the rise in violent crime across the country was a complex issue that has "been obscured by short-term thinking for far too long".
He added: "It's time to be honest about the scale of the problem and honest about what it will take from all of us to fix this problem for good.
"The sad reality is the violence we're seeing on our streets today is an appalling side-effect of increasing inequality and alienation caused by years of government austerity and neglect.  The lesson we must all learn is that you can't cut police officers, public services, preventative measures and ignore the most vulnerable people in our country at the same time as keeping crime low.  These things are fundamentally incompatible."
Mr Kahn urged both candidates vying to become the next Prime Minister to reverse police cuts, adding that vital investment in public services was also needed because "we can't expect the police to bring down poverty and inequality".
Boris Johnson, the former Foreign Secretary, has promised a "relentless focus" on tackling knife crime by spending £1.1 billion a year to fund 20,000 extra police officers if he becomes Prime Minister.
His rival and successor in the Foreign Office, Jeremy Hunt, admitted that "austerity did go too far on police numbers" and "we need to do something" about that.