London Mayor orders urgent review of murders and violence in the capital
The Mayor of London's newly-formed Violence Reduction Unit (VRU) is to lead an urgent review of murders and incidents of serious violence across the capital.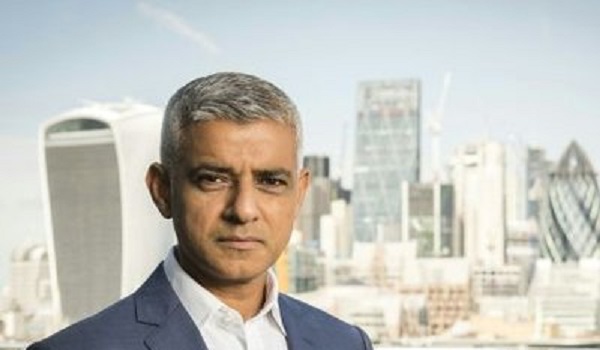 The aim of the review is to provide the VRU with the necessary data to determine where to focus its attention to combat rising violence. It will draw on expertise from the Metropolitan Police's domestic homicide reviews, combined with learning from councils that have experience in carrying out reviews of serious incidents.
Some reviews will begin from scratch while others will involve collating information that has already been examined by a borough or the police. The review will look at incidents dating back to 2014, the year crime figures began to rise following years of steady decline.
The VRU is adopting a public health approach that treats violent crime as a disease, working to stop it from spreading and then addressing the root causes. In practice, this often involves intervening at critical moments in a young person's life, such as when they have experienced a traumatic incident of have been expelled from school.
The London initiative is based on a similar scheme launched in Glasgow in 2004, around the time the World Health Organisation dubbed the city "the murder capital of Europe". Police there formed partnerships with local teachers, doctors and social workers and emphasised the interruption and prevention of violent behaviour. Over the past decade, Glasgow has seen a 60 per cent fall in homicides, and violent crime in Scotland has fallen to historic lows.
The review was announced just hours after a 15-year-old boy was stabbed to death in Bellingham, south east London. He is believed to be the 111th person to be murdered in the capital since the beginning of the year. One third of the victims have been under the age of 24.
The Mayor of London, Sadiq Khan, said: "The reasons why violent crime is increasing in London and across the country are complex and are years in the making. There is not one simple solution or measure that will reduce levels of violence. Instead, it requires a long-term public health approach working closely across the city with a range of public authorities and charities, coupled to proper policing and enforcement."
"I'm pleased that all partners have agreed that the unit's initial focus will centre on the findings of a review of homicide and serious violence cases. This will provide us with the evidence to better understand the areas of high-risk, so we can prioritise efforts and resources to tackle the areas we can make the biggest impact to reduce violence.," said Mr Khan.
Will Linden, deputy director of the Scottish Violence Reduction Unit, said: "There is a determination in London to root out the causes of violence. It will take time to understand what is driving such violence and how to effectively tackle it, solutions won't be found overnight. However, we know that working together communities, police and services can and do save lives. Violence isn't inevitable and can be prevented. The Scottish Violence Reduction Unit are happy to provide support and assistance as the city works together to create a safer London for all."
Professor Yvonne Doyle, Health Advisor to the Mayor and Regional Director for Public Health England, said: "Developing an evidence-based public health approach allows us to build multi-agency responses focused on prevention – developing the strategy needed to ensure all Londoners can live safe and healthy lives."
The Commissioner of the Metropolitan Police Service, Cressida Dick, said: "Preventing and detecting violent crime on the streets of London remains my top priority. We have long said that the police through enforcement work alone cannot solve this problem, and the work of the Violence Reduction Unit will I'm sure be helpful in the long-term reduction in violence."