Lives 'at risk' due to closure of specialist anti-terror fire unit
Lives could be at greater risk if Manchester is targeted by terrorists because it no longer has a specialist fire service unit, a new report has warned.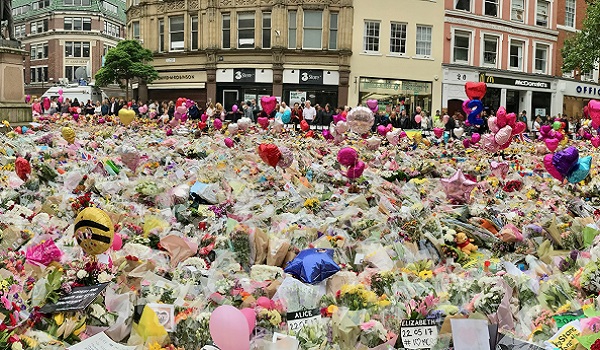 Concerns about Greater Manchester Fire and Rescue Service's (GMFRS) ability to respond to attacks were raised after HM Inspectorate of Constabulary and Fire and Rescue Services (HMICFRS) published the results of an inspection of 16 fire and rescue services.
The 60-strong unit was disbanded late last year due to an ongoing dispute between Fire Brigade Union and the management of the service. As a result, all equipment used by the team – such a specialist vehicles and ballistic protection gear – has been removed from three stations.
It means that in the event of a marauding terrorist firearms attack, the region would rely on fire crews from neighbouring Merseyside to attend the incident. HMICFRS said it could take up to an hour for firefighters coming from Merseyside to be mobilised and provide specialist support in Greater Manchester.
"The delay in any emergency service responding to a terror attack could very well cost lives," said the report.
Inspectors found that most fire and rescue services were good at responding to emergencies, but there was too much variation in how well the public was protected, how quickly emergencies are responded to and how well services look after their staff.
The HMICFRS report also found that most showed strengths in the way they prepared for, and responded to, fires and other emergencies, such as road traffic collisions. It also found that services rightly focused on prevention activities, with the best adopting innovative practices to protect those most at risk from fire, including the elderly and people with disabilities.
However, the report warned that more than a decade of localism had led to marked differences between services: for example, in how they have determined their response standards and record them; how they identify and mitigate risk; and how they define and audit high-risk premises.
The report said some services have faced significant funding reductions, hampering the service they provide the public. It highlighted that the Northamptonshire and Northumberland services may not be able to absorb any further reductions without adversely affecting their service.
HM Inspector of Fire and Rescue Services Zoë Billingham said: "We are pleased that fire and rescue services show real strengths in training for and responding to emergencies – this work undoubtedly saves many lives.
"However, it is concerning that there is too much variation in how fire and rescue services operate, resulting in a postcode lottery in the standards of service the public receives.
"We were particularly concerned about a serious gap in one fire service's ability to respond to a terror attack. Greater Manchester Fire and Rescue Service does not currently have its own specialist capability in place to respond effectively to terror-related incidents. This must change."