Linking police and healthcare data could help identify domestic abuse, study shows
Linking police and healthcare data could help identify highly vulnerable individuals and reduce police callouts and future emergency medical admissions, according to new research.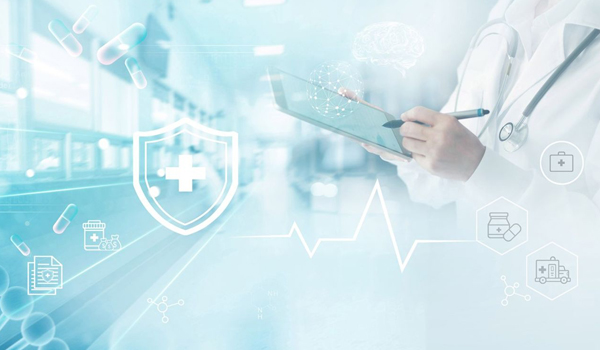 For example, the study by Swansea University showed that many victims of domestic abuse often visit accident and emergency (A&E) departments before the police get involved.
This means that healthcare professionals can play a crucial role in identifying and helping people who are experiencing abuse, said researchers.
The study combined data from the police with data from GPs and A&E hospital admissions.
It focused on residents in the South Wales Police catchment area who had experienced domestic abuse between August 2015 and March 2020, and who were given a public protection notification (PPN), which records safeguarding concerns about adults or children.
Connecting this data with health information gives a wide view of how domestic abuse affects people's health.
"Our findings show the importance of considering a victim's health history in identifying domestic abuse," said researchers. "Identifying certain patterns could lead to earlier interventions."
The research team observed historical data to establish the factors associated with predicting an emergency medical admission following the submission of a public protection referral for the perpetrator of domestic violence.
The study utilised the Secure Anonymised Information Linkage (SAIL) Databank, based at the university, which encompasses nationwide electronic health records for primary and secondary care. SAIL also holds administrative and demographic data and mortality records collated by the Office of National Statistics.
For this study, data generated by the police to create public protection referral records were brought into SAIL.
As part of the research, the team also used a decision tree analysis to identify factors that increased the risk of negative outcomes, such as hospital and A&E admissions or death within 12 months of the PPN.
Of the 8,709 people who experienced domestic abuse, 71.8 per cent were women. Within a year of experiencing abuse, 3,544 of the victims had negative outcomes, such as an A&E admission, while there were 48 deaths.
The crucial factors associated with emergency medical admission for the victim within 12 months of the public protection referral included attending emergency healthcare services more than three times in three years; being younger than 19 or older than 70; having multiple incidents of abuse; getting injured during the abuse; being assessed as high-risk; and being referred to other agencies.
Pregnant victims, in particular, faced more risks, while certain factors such as smoking or taking prescribed drugs increased the risk of having a negative outcome after experiencing domestic abuse.
"By studying different patterns, we could predict how severe the cases of domestic abuse were in terms of risk," said researchers. "For example, victims who had frequent interactions with the police were at higher risk."
The team found that observing healthcare data from one to three years before the public protection referral established that emergency admissions was the most significant risk factor for those victims who will experience future emergency admissions.
The victims could be split into groups of varying risk; the highest risk group were well known to the emergency healthcare services, the next were less known to the emergency healthcare services, but known to the police, and the final group were unknown to either healthcare or police but known to their GPs.
Dr Tash Kennedy, one of the lead researchers, said: "Linking of police and healthcare data has demonstrated that highly vulnerable individuals are detectable in multiple healthcare datasets before involvement of the police.
"Our work identifies and lists the crucial risk factors associated with future emergency medical admissions following the first public protection referral callout.
"This research shows that data sharing and linkage could help reduce callouts to the police and future emergency medical admissions."
The 1998 Crime and Disorder Act requires police, local government and the NHS to collaborate on joint crime reduction strategies that include data sharing to inform targeted responses. But while data sharing for individuals is practiced, rarely is the full potential for sharing of a whole agency dataset and linking to other organisations' data fully explored, the study found.
Detective Inspector Ben Rowe, of South Wales Police, said: "This research demonstrates the potential to improve safeguarding for those at risk.
"We must use the findings to improve the way we work together on data linkage and be innovative with the sharing of information where it is proportionate to protect people from harm."