Lincolnshire Police appoints new ACC 
The former director of training with the Iraqi Police will be the latest addition to Lincolnshire Police's chief officer team.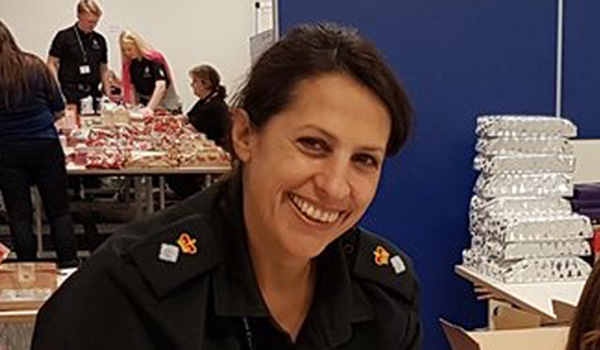 Kerrin Wilson will move from Durham Constabulary, where she leads the Special Operations Unit that also serves Cleveland Police, to take on the role of assistant chief constable. 
Lincolnshire Police Chief Constable Bill Skelly said: "We are very excited to welcome her and look forward to her ideas and contributions." 
Ms Wilson graduated from the most diverse ever Strategic Command Course in March this year, after which she told Police Professional the course ensures participants understand more about themselves, what they want from the next positions and the type of force and people they want to work with, especially the desirable culture of an organisation. 
"Some forces will appeal more than others and it is not just about location," she said. 
After her appointment on Friday (June 15), Ms Wilson added: "I am absolutely thrilled and humbled to be selected. The force has a great feel with wonderful people who are determined to deliver the very best policing to the communities of Lincolnshire. I look forward to working with CC Bill Skelly and the rest of the chief officer team to help deliver these ambitions. I can't wait to start!" 
She is expected to join Lincolnshire Police in the autumn. 
Police and crime commissioner Marc Jones said he is delighted Ms Wilson will be joining as the new assistant chief constable.  
"She brings some outstanding qualities and will be a huge asset to the force in keeping our communities safe and feeling safe." 
After joining Northumbria Police in 1992, Ms Wilson transferred to Cleveland Police where she gained the majority of her 25 years' service. 
She joined North Yorkshire Police briefly as chief inspector before obtaining promotion to superintendent at Durham Constabulary in 2013. 
She has a background in operational uniform, CID and specialist roles, including as: head of tasking and co-ordinating command; safeguarding; volume crime; diversity unit; local area command; neighbourhood policing and serving on secondment to the Foreign & Commonwealth Office as the director for training the Iraqi Police based in Baghdad.  
Ms Wilson added: "I am a keen advocate of the equality agenda, in particular supporting BME (black and minority ethnic) and women's aspirations both within the police service and wider afield. This includes my role as a board member for the North East Chamber of Commerce Women's Advisory Board." 
She married Sedgefield MP Phil Wilson in 2016.