Ligature risk of disabled facilities in custody suites addressed
Emergency alarm cords in disabled toilets in police custody facilities are to be replaced with "alternative means of raising alarm" to stop them being used as ligatures by detainees to self-harm.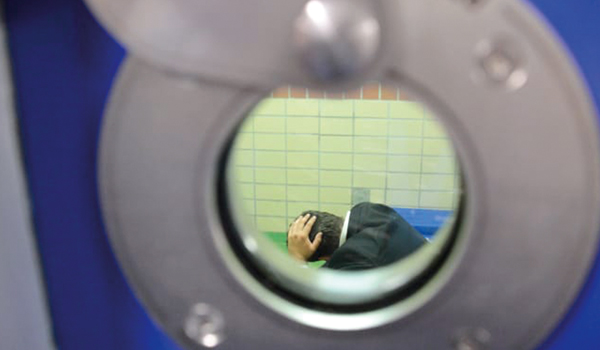 Concerns arose following an investigation by the Independent Office for Police Conduct (IOPC) into an incident in which a man was able to bite off a section of emergency cord from a disabled toilet in a custody suite, conceal it, and later use it in an attempt to take his life after he was placed in a cell.
Fortunately, the man was under a 30-minute observation check and was discovered in time by a detention officer. The man had become unresponsive but made a full recovery after receiving medical treatment.
The subsequent IOPC report recommended that the preventative action since taken by the force concerned should be replicated across the police service. This was readily accepted by the National Police Chiefs' Council (NPCC) and work is now underway across England and Wales to ensure that lifeline cords are replaced with an alternative means of raising alarm that cannot be used as a ligature.
Jonathan Green, IOPC Deputy Director General, said: "Arising from a recent near-miss investigation, we have drawn attention to a risk of emergency cords in disabled toilets being used as a ligature, which has implications for many custody suites. The force concerned took urgent action and it was important the learning identified was disseminated much further for the safety of detainees. It is accepted that some people in custody can be experiencing a time of personal crisis and are therefore highly vulnerable.
"We are grateful the NPCC has acted swiftly and shared this knowledge widely through its custody portfolio forum, so that preventative action can be taken throughout facilities in England and Wales. The National Police Estates Group is also being advised to incorporate this learning into guidance for any new custody facilities or refurbishment works."