Lifetime achievement award for 'good guy' Giles York in tackling IP crime
Giles York, who retired as chief constable of Sussex Police last month, has received a 'lifetime achievement award' at this year's Anti-Counterfeiting Group (ACG) 'Awards for Excellence'.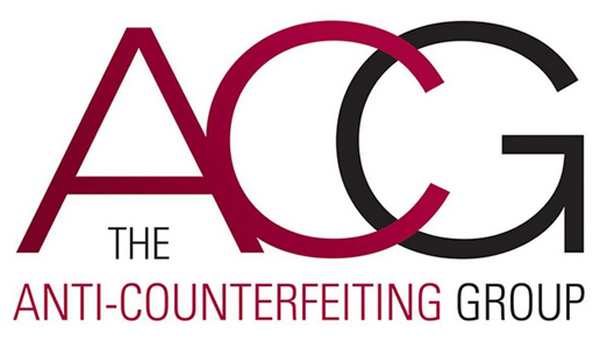 Mr York was the National Police Chiefs' Council lead for intellectual property (IP) crime and since 2007 had chaired the national IP Crime Group (IPCG).
The ACG said the award was to mark the milestone of Mr York's retirement and "reward him for his support, guidance and friendship to ACG over the past 13 years".
It added: "A charismatic leader and all round 'good guy', Giles has steered the IPCG to many successes and raised awareness among law enforcement and government as to the threats from IP crime and linked criminality. We wish him and his family well in their retirement."
There were also awards for the Police Intellectual Property Crime Unit (PIPCU) and the Metropolitan Police Service (MPS) Southall Safer Neighbourhood Team.
PIPCU, a unit within City of London Police, received the 'department special commendation award' for its contribution to the anti-counterfeiting effort.
There was also an 'individual special commendation' for PIPCU's Detective Sergeant Daryl Fryatt for his "outstanding performance in tackling IP crime".
Chief Superintendent Clinton Blackburn, of City of London Police's Economic Crime Directorate, said: "I am delighted that the achievements of PIPCU have been recognised in this way. The award is extremely well deserved and demonstrates recognition of effective and high level performance, not only in how much they have achieved, but also the value of the close partnership between the different organisations in the team. Well done."
T/Detective Chief Inspector Nick Court, who heads up the PIPCU, added: "I am extremely proud of all my team for this achievement, every member of the team works tirelessly to tackle IP crime, and both awards acknowledge all their hard work and dedication. A special mention to Daryl for the individual award, which is well deserved.
"The work we continue to do has far reaching national impact and we continue to work with our partners nationally and internationally to tackle IP crime and bring criminals to justice."
The ACG praised the "perseverance" of the PIPCU during targeted operations in Cheetham Hill, north of Manchester city centre – the so-called counterfeit capital of the UK.
Working with Greater Manchester Police, PIPCU uncovered an estimated £7.5 million of branded clothing, shoes and perfume suspected to be counterfeit during raids in March.
The ACG said referrals to the unit have been handled with "urgency and enthusiasm", adding: "PIPCU's perseverance to follow up the chain of command within the counterfeit region in Cheetham Hill has reassured our member brands that PIPCU is a committed partner that will strive to eliminate the issue of counterfeits in the area."
Det Sgt Fryatt's special commendation award for 'excellence in anti-counterfeiting enforcement' recognised the "new level of work" he had brought to the PIPCU.
"Daryl's arrival at PIPCU in 2018 sparked a new level of work that brands have been waiting for, with a focus on high level targets, arrests, remand applications and financial investigations," said the ACG.
"He is consistently enthusiastic and dynamic, welcoming referrals, even at busy times for his team. Daryl has led the way on identifying best evidential practice in relation to the seizure and storage of high volumes of evidence, moving away from the antiquated and inefficient practice of victims arranging for their own storage. He has also looked to bring more covert resources into play, thereby extending the reach of the team to more organised importers of counterfeit goods."
The MPS Southall Safer Neighbourhood Team won an ACG 'special award for excellence in anti-counterfeiting enforcement'.
The ACG said that over the past 12 months, the team had supported its members and Ealing Trading Standards to raid premises and seize tens of thousands of counterfeit goods from a "notorious area" called Charles House in Southall.
"This is a hostile area made up of several industrial estates, much of which is operated by criminal gangs selling all sorts of illicit products," said the ACG.
"The police team, led by Sergeant Guy Rooney, provide additional support and resource to Trading Standards during raids and without their support most, if not all, of the raid actions in the area, would not take place."
Ealing Trading Standards was also highly commended in the 'departmental awards for excellence in anti-counterfeiting enforcement' for its part in the operations in Charles House.
The ACG said the team at Ealing Trading Standards worked tirelessly to "protect consumers and legitimate business from counterfeiters selling fake and often dangerous products".
"Multi agency raid actions in the notorious area known as Charles House have led to numerous prosecutions and seizures of these counterfeit goods. Ealing Trading Standards promotes an inclusive partnership approach, which is highly valued by our members," said the ACG.
There was also an 'individual excellence' award for Mohammed Tariq, who leads the Ealing Trading Standards response to IP crime in areas such as Southall's Charles House.
Mr Tariq, who is also the senior Trading Standards enforcement officer at Birmingham City Council, received the 'Dave Hankinson Memorial Award'.
The ACG said he had initiated more than 40 raid actions for its members in a 12-month period and was central to the success of Operation Beorma – a joint National Trading Standards and National Markets Group operation, into the importation and supply of branded counterfeit and unsafe products.
The ACG "works relentlessly" with UK, EU and international governments and law enforcement agencies to "shape an effective deterrent to counterfeiting, to protect business and consumers from the increasing dangers of counterfeit goods and IP crime".
The awards were introduced by ACG in 1994 to recognise some of excellent enforcement work that is happening in the fight against the trade in counterfeit goods. Candidates are nominated for three different categories – individual, department and special commendation – and an awards panel determines the "worthy winners".