Leon Briggs death: misconduct proceedings collapse after IOPC withdraws hearing direction
A misconduct hearing set to examine the actions of six Bedfordshire Police officers over the death of a man in custody seven years ago has dramatically collapsed.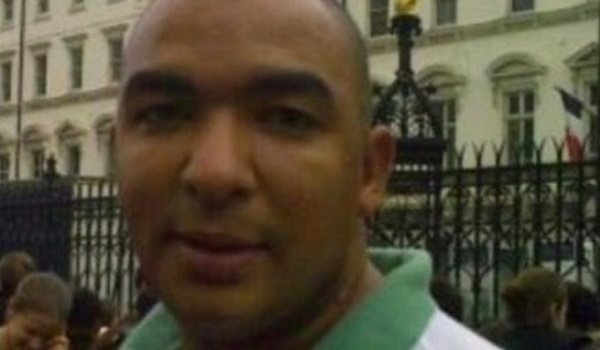 Leon Briggs, 39, died in custody in November 2013 after being restrained by officers at Luton police station while being held under the Mental Health Act. He fell ill and was pronounced dead after being taken to hospital.
Six officers were initially due to be subject to a gross misconduct hearing over their Use of Force and Duties & Responsibilities as directed by the Independent Office for Police Conduct (IOPC).
However, following concerns raised by Bedfordshire Police, the IOPC removed its direction to the force to pursue these proceedings and the hearing concluded today (February 21) with the panel discontinuing all charges against the officers.
The IOPC blamed the force's "last minute actions" and delays which resulted in it offering no evidence to the hearing, so the IOPC had to abandon the proceedings as there was no possibility the case would succeed.
In a statement issued after the decision to discontinue was taken, the IOPC said evidence should have been put before the disciplinary panel and, under new legislation, it will have the power to direct cases are taken forward in the future.
Bedfordshire Police claimed its actions were as a result of failings in the IOPC investigation and said the "regrettable and unfortunate situation should have been resolved a long time ago".
Legally Qualified Chair Peter Nicholls will now write to the Home Office to ask for a review of the investigation to ensure the delays, issues around disclosure and lack of transparency would be avoided in future.
The misconduct hearing was due to start on February 3, but had been subject to legal arguments. As a result, the case against one of the officers was discontinued last week.
Then, earlier this week, Bedfordshire Police requested the IOPC review its direction over the hearing after raising a number of concerns about the IOPC investigation including disclosure of relevant material and the length of time it had taken.
The IOPC, while not agreeing with all of the points laid out by the force, yesterday (Thursday) decided to remove its direction to Bedfordshire Police to pursue these proceedings.
Key points of its decision included the fact the hearing would now not realistically conclude until after the inquest in 2021, and that the allegations were not said to have caused Mr Briggs' death and were unlikely to result in any officer being dismissed even if the allegations were proved. Following removal of the directions, Bedfordshire Police asked the panel to formally dismiss all charges against the officers.
News that the hearing was dismissed was met with both relief and frustration by Jim Mallen, Chairman of the Bedfordshire Police Federation.
He said: "This has been a long, arduous, stressful and draining process for all concerned. Justice delayed is justice denied.
"The outcome of the hearing – while welcome – comes as no surprise and means our colleagues can finally get on with their careers and lives, having been investigated over this incident for approaching seven years.
"Six colleagues were suspended from duty for more than five years as part of this process. A cloud has unfairly been hanging over them since 2013. This has changed their lives, their families' lives and their careers immeasurably. The Independent Office for Police Conduct has serious questions to answer about their handling of this case and the competency – or frankly lack of it – displayed throughout their investigation. At times it has been a shambles.
"Why it has taken approaching seven years for us to get to this point? More than £1million of public money has been spent on these officers' pay while they were suspended – all they wanted to do was be out there doing what they loved doing. Not to mention the soaring cost of the protracted investigations and legal proceedings and hearings. The public will rightly be outraged at the cost of all this to the tax payer.
"It goes without saying that all investigations into the conduct of officers must be fair, timely and transparent. This IOPC investigation had numerous failings with regards to the disclosure process, that meant the officers could not be guaranteed a fair hearing. Once again this case highlights the incompetent standards of the former Independent Police Complaints Commission. Things must change and they must change fast and we are pleased that the work of the [Independent Police Complaints Commission] (IPCC)/IOPC is now firmly under the microscope of the new Government and all MPs in Parliament. Enough is enough."
Bedfordshire Police Assistant Chief Constable Jackie Sebire said: "Firstly, our thoughts are with the family and friends of Leon Briggs who will understandably be upset and frustrated by this outcome.
"Our thoughts too are with the officers involved in this matter who have been living with uncertainty since Mr Briggs' death on November 4, 2013.
"The force has always wanted a fair and transparent hearing to provide answers to the family of Mr Briggs and provide confidence to the public.
"However, we became aware during the initial legal arguments of failings in the independent investigation which called into question the proportionality, fairness and the public interest in continuing with this hearing. Those concerns, coupled with the likelihood of yet further delay to proceedings, which have already gone on for an unacceptable length of time, meant we were left with little option but to ask the IOPC to review its decision over directing the hearing.
"We must be mindful that there is still an inquest due to be held, however it is important to stress that none of the officers involved in this hearing were accused of causing or contributing towards Mr Briggs' death.
"The welfare of people in our care is paramount and, irrespective of the outcome of this failed investigation, we have already brought in a raft of measures over recent years to improve our approach to mental health and other vulnerabilities.
"This is a regrettable and unfortunate situation which could, and should, have been resolved a long time ago."
Police and crime commissioner Kathryn Holloway said: "As a police and crime commissioner I have no jurisdiction whatsoever over a misconduct hearing, or involvement in it. I can only begin to imagine the significant disappointment and additional anxiety for Leon Briggs' family given today's events. I am also frustrated that those involved in the hearing did not have the opportunity to give their explanation of what happened. This outcome is not at all what either Bedfordshire Police or I were seeking – or welcome.
"All parties in this unacceptably extended process deserve justice. I have been informed that, during the proceedings, it became clear that there had been failures to disclose all information to the subjects; these include an internal review within the IPCC (of August 7, 2014) which was heavily critical of failings within the original investigation. Cumulatively, this meant any findings against the officers were highly unlikely and continuing with the hearing could only put Mr Briggs' family through even more anguish. I, therefore, support the police's chief officer team in a position which had become unavoidable. The chair of the hearing also made it absolutely clear today that the blame for the collapse of these proceedings lies with the Independent Office for Police Conduct, and not Bedfordshire Police.
"The coroner will now, finally, establish the exact cause of Mr Briggs' death. I most sincerely hope this will bring some closure and comfort to his family."
An IOPC spokesperson said: "Leon Briggs' family have waited many years for the actions of the police officers involved to be scrutinised in public.
"The last minute actions of Bedfordshire Police and the most recent delays mean that his family have been denied that right.
"Bedfordshire Police's announcement earlier this week that it would offer no evidence to its disciplinary panel means that the hearing had no prospect of proceeding.
"As a responsible public authority confronted with these circumstances, we have regrettably and reluctantly agreed to withdraw our directions to Bedfordshire Police.
"Our decision to withdraw did not end these misconduct proceedings – that was the decision of Bedfordshire Police to offer no evidence to its panel.
"To ensure public confidence in policing, transparency and accountability, we have always been of the view that the evidence should be put before a Bedfordshire Police disciplinary panel. We will continue to work with the Coroner to provide any evidence we have to the forthcoming inquest.
"New legislation which came into effect on 1 February means the IOPC will have more control over these cases in the future."