Lenient sentences in domestic abuse cases send 'a dangerous message', warns Women's Aid
Women's Aid has welcomed the increased sentence for a man who kidnapped his then girlfriend before she was later found with life-changing injuries after falling from a van.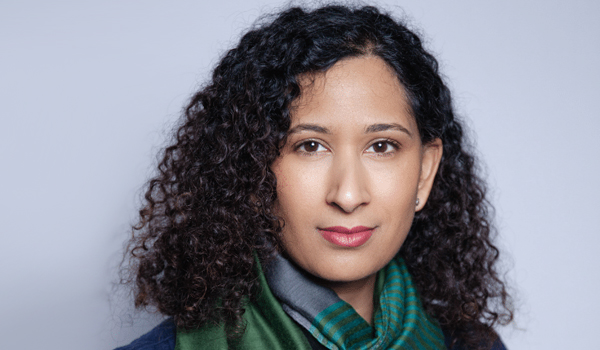 Twenty-year old Chay Bowskill had subjected his partner Angel Lynn to "prolonged abuse" and chief executive Farah Nazeer said judges must send out "a clear message that domestic abuse will not be tolerated".
She warned that lenient sentences in domestic abuse cases send "a dangerous message" about how seriously violence against women is treated.
Bowskill, from Leicestershire, was originally jailed for seven years and six months on January 26 after being convicted of kidnap, coercive and controlling behaviour, and perverting the course of justice, following a trial at Leicester Crown Court.
Following the sentencing, the Solicitor General referred Bowskill's sentence to the Court of Appeal under the Unduly Lenient Sentence scheme.
On Wednesday (March 23) the court found his original sentence to be unduly lenient and increased his sentence to 12 years' imprisonment.
The Attorney General's Office said Bowskill was in an abusive relationship with 21-year-old Ms Lynn, which culminated in him kidnapping her on September 17, 2020.
It added: "The victim was forced into a van, which she subsequently exited while it was travelling at speed on a dual carriageway. This resulted in her suffering a traumatic brain injury, which has left her dependent on carers and unable to live independently."
Ms Nazeer said the increase in sentence "better reflects the seriousness of the crime".
"Sadly, what happened to Angel will have a life-long impact on her and her family," she added.
"Lenient sentences in domestic abuse cases send a dangerous message – both to perpetrators and survivors of domestic abuse – about how seriously we treat violence against women in this country.
"In England alone, an estimated 1.6 million women experienced domestic abuse in the year ending March 2020. Survivors of domestic abuse must be supported and receive the response they deserve when they have the courage to come forward.
"It is clear that better understanding of domestic abuse and coercive control will bring about improved sentencing in the future, which will ultimately lead to keeping more women safe.
"To prioritise the safety of women and girls, judges must send out a clear message that domestic abuse will not be tolerated."
Speaking after the hearing, the Solicitor General Alex Chalk QC said: "Angel Lynn was subjected to prolonged abuse by her partner, Chay Bowskill, which culminated in her suffering devastating and life-changing injuries.
"No sentence can repair the damage caused by the cowardly actions of Bowskill, but I welcome the decision of the court to increase the punishment for his crimes."
Women's Aid says coercive control is at the heart of almost all domestic abuse, and is part of "wider phenomenon of male violence against women".
Figures from the charity show that almost all perpetrators convicted for controlling and coercive behaviour in England and Wales in the year ending December 2020 were male – 364 out of 374 (97 per cent).
The Government is proposing a change to the Serious Violence Duty that would see domestic abuse and sexual offences considered "as seriously as knife crime and homicide". The change will be made via an amendment to the Police, Crime, Sentencing and Courts Bill. Previously the Duty did not include domestic abuse, sexual violence and domestic homicide in the definition of 'serious violence'.