Leicestershire Police "institutionally racist" says head of National Black Police Association
The president of the National Black Police Association (NBPA) has accused Leicestershire Police of being institutionally racist and confirmed that he will be reporting the force to the Independent Office for Police Conduct (IOPC) so that a further investigation into the issues can take place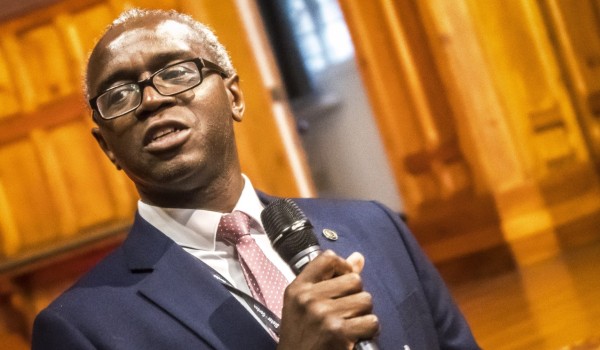 Speaking earlier today at the Home Affairs Select Committee (HASC) session looking what progress policing has made in the 20 years since the publication of The Macpherson Report, NBPA President Tola Munro said the problem of racism continued to exist in pockets across the country but that Leicestershire had a number of "huge issues" to deal with.  
"They've currently got five employment tribunal cases going on for grievances and the like. That is currently unprecedented across the UK for one force alone to have four or five race-related discrimination cases," Mr Munro told the committee.  
He explained that he been to the see the chief constable last week as a "last chance" saloon to see what progress had been made since a meeting there the previous year. Mr Munro said the force tried to steer the situation towards the topic of recruitment to show that the number of black, Asian and minority ethnic (BAME) recruits was on the rise.  
"That's fine but it's not all about that," he said. "How are my members progressing? Do they feel able to come to the workplace? Do they feel they are being discriminated against in the workplace? And clearly in Leicestershire there are huge issues. 
"I could go through a whole range of things I have encountered, and I've seen. But I am just saying today that Leicestershire Police is institutionally racist, I will be speaking to the IOPC and I would welcome them continuing to work with us because, at the moment, they haven't been doing so." 
The HASC said it would be looking into the matter further, but a spokesperson for Leicestershire Police said they were disappointed by Mr Munro's comments as none of the matters he mentioned had previously been brought to their attention.  
"The chief constable met with the president of the NBPA on Friday afternoon and a letter was handed to the chief on the conclusion of the meeting. Although the letter highlighted issues of concern to the NBPA, at no point during the meeting, or in the letter that was left following the meeting, was there any suggestion that the NBPA took the view that the force was institutionally racist," said the spokesperson. 
"In advance of the meeting last week, the chief constable contacted the president to clarify what he wished to discuss and offering to update on our recruiting efforts and use of positive action within the force. There was no suggestion that this was a 'last chance saloon' meeting and we are surprised to hear it described as such. The force has sought an urgent meeting with the NBPA to discuss these apparent concerns further in a productive manner to take this forward."