Legal battle looms over police and fire governance
Joint police and fire governance in Cambridgeshire will be challenged after the decision to launch a judicial review.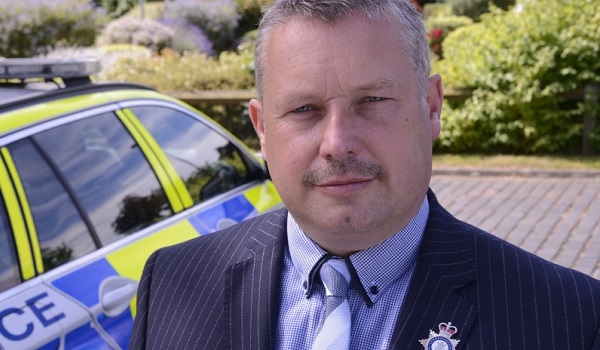 The Cambridgeshire and Peterborough Fire Authority has begun a legal battle over the take-over attempt by police and crime commissioner (PCC) Jason Ablewhite.
At a meeting last week, councillors agreed to issue a claim for a judicial review against the Home Office's decision as they believe there is no case for the change.
The decision follows similar action by Shropshire and Wrekin Fire Authority against the ruling to grant West Mercia PCC John Campion control of local fire services.
Fire Authority chair, Councillor Kevin Reynolds, said: "We have given this careful consideration since the decision was first announced by the Home Office in March. We have requested additional information from the Home Office about the rationale behind the decision and we have sought legal advice.
"The fire authority and fire and rescue service work extremely well together under the current governance model and continually perform well. No reason has been demonstrated as to why a change in governance will bring any substantial benefits.
"Having taken legal advice, we have decided to challenge the decision by making a claim for a judicial review."
Mr Ablewhite was one of three PCCs who were given government permission to take over local fire services in March, and could soon become police, fire and crime commissioners.
The Home Office approved the new responsibilities for him, Mr Campion and Staffordshire PCC Matthew Ellis following new laws brought in under the Policing and Crime Act designed to drive greater collaboration between the two blue-light services.
In Essex, Roger Hirst has already taken on responsibility for the fire service as the country's first police, fire and crime commissioner.
Northamptonshire PCC Stephen Mold has also been granted permission to take over fire governance.
Cambridgeshire and Peterborough Fire Authority claims under its leadership, the number of fires in the region has dropped 48 per cent and £7 million of savings has been found.
Last week, Shropshire and Wrekin Fire Authority claimed joint governance of police and fire services will not make the public safer.
Keith Roberts, the authority's vice-chair, said the consultation on transferring responsibility to the PCC had misled people.
Mr Campion said any delay caused by the judicial review would result in "further significant and unnecessary use of taxpayer's money".
Mr Ablewhite issued a statement saying: "The decision of Cambridgeshire Fire Authority to mount a legal challenge against a decision made by Her Majesty's Government to transfer the governance of Cambridgeshire Fire and Rescue Service to myself is a matter between the councillors and the Home Office.
"As they have now entered the legal process it is not appropriate for me to comment.
"I intend to continue business as usual; working hard with colleagues from partner agencies to keep our communities safe."