Legacy lives on as Stephen Lawrence Day to be created in tribute to murdered teenager
The extraordinary legacy of Stephen Lawrence that proved a catalyst for "huge and really positive change" throughout policing has been laid down for future generations.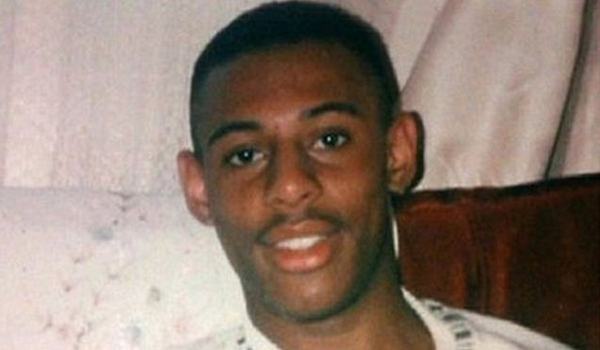 The Prime Minister announced an annual Stephen Lawrence Day is to be held each year on the April 22 anniversary of the teenager's murder that proved a watershed moment in UK race relations.
At a memorial marking the 25th anniversary of the hate crime that shocked Britain and saw the Metropolitan Police Service labelled "institutionally racist", Theresa May said the Government would work alongside the Stephen Lawrence Charitable Trust – set up to transform the lives of young people and campaign for social change – to deliver a national day of commemoration.
Stephen's mother Baroness Lawrence, who attended with her son Stuart, said she was honoured that Mrs May had recognised the changes that have been made in her murdered son's name and those "that are still needed".
She said the commemoration – the first being on April 22, 2019 – would be "an opportunity for young people to use their voices and should be embedded in our education and wider system regardless of the government of the day".
The prime minister praised Doreen and Neville Lawrence for the "heroic" fight to ensure that their son's life and death would never be forgotten.
She told the congregation on Monday afternoon (April 23): "We are privileged to be here today at this special final anniversary service to commemorate Stephen.
"But it is right that Stephen's name and legacy lives on. In the run-up to this service, I have spoken with Baroness Lawrence about how best to achieve this.
"And so, with her blessing, I can announce that the Government will work with the Stephen Lawrence Charitable Trust to establish a national, annual commemoration of Stephen's life and legacy, to take place on April 22 each year: Stephen Lawrence Day."
In an introduction to the order of service, Baroness Lawrence wrote that she wished "Stephen's name not to be identified by his murder, but "by the mark he has left on this country and the wider world".
She added: "It has been a long journey that is not over yet, for there are many injustices that are still taking place today."
Prince Harry and his fiancée Meghan Markle provided the royal seal of approval among national dignitaries which included MPS Commissioner Cressida Dick, Labour leader Jeremy Corbyn, entertainer Sir Lenny Henry and singer Beverley Knight who attended the service at St-Martin-in-the-Fields in London's Trafalgar Square on Monday afternoon (April 23).
The prince brought a message of support on behalf of his father, the Prince of Wales, who in 2000 gave the annual Stephen Lawrence Memorial Lecture which began with a tribute to the Lawrence family.
Harry added: "It hardly seems possible that 25 years have passed since Stephen Lawrence was so cruelly taken from his family.
"I remember vividly the profound shock that I felt at his senseless murder, a feeling shared by so many people across this country and beyond.
"I remember, too, just how deeply moved I was by the determination of Stephen's family to build something positive from the tragedy they endured and to ensure that Stephen's story did not end with despair but continued with hope.
"A quarter of a century later, we can only imagine the man who Stephen would have become, and just how his extraordinary potential might have been fulfilled."
The 18-year-old student who had ambitions to become an architect was fatally stabbed in a racially motivated attack at a bus stop in Eltham, south east London, on April 22 1993, in what an inquest ruled was an "unprovoked racist attack".
Despite a flurry of early arrests, there proved insufficient evidence to progress with murder charges against any of the suspects. It took until January 2012 – almost 19 years after Stephen's death – to bring a conviction.
David Norris and Gary Dobson – two of the group of up to six men who attacked the teenager and friend Duwayne Brooks in Eltham on April 22, 1993 – are both serving life sentences.
Baroness Lawrence, who set up the trust in her son's name in 2013, said it is now time to move on while Mr Lawrence, 76, announced last week he had made the decision "to forgive his son's killers".
The MPS Yard has admitted that unless detectives receive new information the investigation is "unlikely to progress further".
Commissioner Dick said in a statement on Sunday (April 22) – the actual day of the 25th anniversary of Stephen's death – that the murder had left a "huge impact" and "extraordinary legacy".
"My own involvement over many years has personally shaped and informed my own approach to policing like no other case, and it was a catalyst for huge and really positive change throughout British policing.
"The Met of today is not the Met of 25 years ago. However, we must not and I will not allow us to stand still. We must build even further on Stephen's legacy.
"We police the most diverse and wonderful capital city. Each and every person we serve must feel we are compassionate; professional and listen, that we act on behalf of everyone.
"We will build even stronger relationships with communities; champion the most professional investigations; compassionately support those who need us and through our recruitment grow even more representative of London's diversity."
She concluded: "The dignity Stephen's parents have shown throughout the last 25 years is inspirational.
"Stephen's murder, and his parents' drive and passion, have brought so much change for London, policing and society, which I and the Met will always remember."