Leaked report says review of BWV recordings revealed 'many examples' of officer error
The Metropolitan Police Service (MPS) has been unwilling to routinely release body-worn video (BWV) of its officers because internal reviews have revealed numerous "errors", according to leaked documents seen by The Guardian.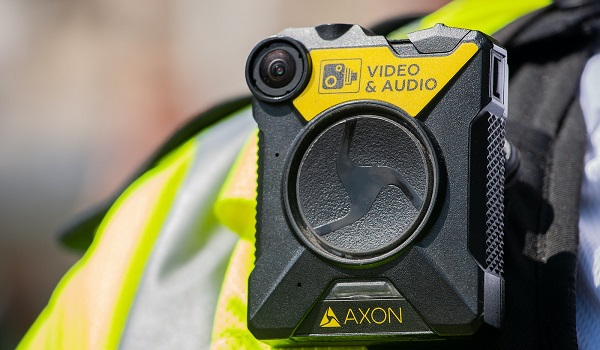 Controversial stop and search incidents, such as that involving Team GB sprinter Bianca Williams, have led to calls from both the public and the Metropolitan Police Federation for all such footage to be released to prevent the public being given only one side of the story.
But an internal memo seen by The Guardian suggests that a review of 95 incidents viewed by senior officers show regular instances of "poor communication, a lack of patience, [and] a lack of de-escalation before use of force is introduced".
Although there were many examples of "exemplary behaviour" during the incidents, there were "many more examples" which were not.
However, the MPS said there were "only a very small number of cases where possible misconduct has been identified" and this was taken extremely seriously.
According to The Guardian, the memo was written by MPS Deputy Assistant Commissioner Matthew Horne and expresses concerns that releasing such footage to the public would only harm relations between the police and the community.
It states: "Release of BWV is highly likely to exacerbate not prevent 'trial by social media' and increase media interest in an incident. On its own BWV does not normally address the issue that the viral footage is causing public concern about – such as allegations of racial profiling."
In response, an MPS spokesperson said: "In the past six months, officers have been filmed more and more by members of the public as they carry out their roles. Some of these videos, often of stop and searches and arrests, have attracted huge attention on social media platforms, and then in mainstream media.
"The Met strives to be as transparent and as open as possible, and it is right that the public have means to scrutinise police work and raise concerns. Officers accept that they are always accountable for their actions. However, these videos show only a snapshot of an incident and do not tell the whole story, and the circumstances are often the subject of speculation and debate which can impact public confidence in policing.
"The MPS now has a dedicated team within the Directorate of Professional Standards who carry out fast-time assessments of these social media videos and other material relating to an incident, so we can respond to concerns the public may have more quickly.
"Some of these videos have also prompted calls for the Met to release the footage captured by the officers' BWV camera. In most cases we are not legally able to release BWV. However, if releasing BWV of an incident might counter inaccuracies that are causing significant public concern and reduce the likelihood of serious disorder or serious injury, or help solve a crime or catch a dangerous suspect, we will consider it.
"Since June 20, officers have reviewed 145 police interactions that have featured on social media. Of these, in eight cases were possible conduct matters identified, or was an IOPC (Independent Office for Police Conduct) referral thought suitable. In the majority of these clips, our officers were found to have been carrying out their job in a professional manner. In the very small number of cases where possible misconduct has been identified, this is taken extremely seriously and the officers and staff involved will be subject to further investigation.
"Officers can learn from each and every interaction they have with the public, and they are encouraged to reflect on every incident they handled and identify things that went well or could have been done differently. As part of these reviews, feedback on performance was relayed to the relevant BCU. The MPS also provides ongoing training to officers during their careers, including de-escalation skills and alternatives to using force."
Last week the MPS revealed that all frontline officer are to be issued with new BVW devices capable of live-streaming footage from stop-and-searches and other incidents so that senior officers can help de-escalate rows.
Twenty-four thousand Axon Body 3 cams, which record clearer audio and video in low light, will replace the current BWV devices which were introduced in 2016. The roll-out is due to be completed by April 2021.