Law enforcement relationship with EU will be "comprehensive, close, balanced and reciprocal"
Security Minster Ben Wallace said that the UK will continue to work with Europol and Eurojust after the UK has left the European Union.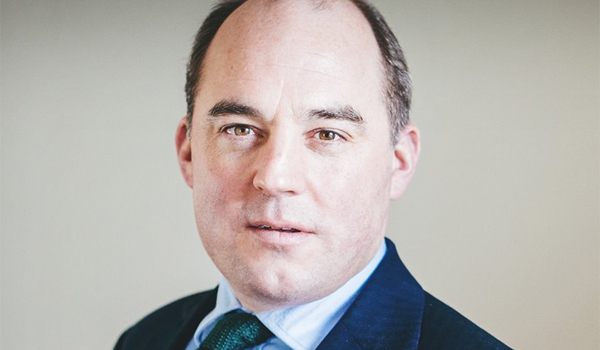 In a speech in London today (November 29), Mr Wallace said that plans on how the relationship will work in practice are being established. 
Some of these plans include an agreement to continue sharing passenger name records, which are used to disrupt criminal networks. 
DNA, fingerprint and vehicle registration data sharing will be provided for between the EU and UK, he claimed. 
The Minister said that "we have agreed to a "broad, comprehensive and balanced security partnership" which helps us tackle evolving threats, "including serious international crime, terrorism, cyber-attacks, disinformation campaigns" and "hybrid threats" as well as "the erosion of the rules-based international order and the resurgence of state-based threats". 
Mr Wallace added: "We have agreed to retain streamlined and time-limited arrangements on extradition, to bring criminals to justice quickly no matter where they committed their crime." 
However, his speech has been criticised by Labour for being flimsy and lacking "guarantees for security".  
Shadow Home Secretary, Diane Abbott said on Twitter that the"[Government] are not even aiming to reach a new Security Treaty. Without that, many of the tools the police and security services use daily will be severely compromised." 
However, Mr Wallace said that the proposed deal "delivers the broadest security partnership in the EU's history".  
Yesterday, the Police Federation for Northern Ireland chair, Mark Lindsay, criticised the Government for its lack of contingency plan for policing in Northern Ireland post-Brexit.  
Mr Lindsay said that "the case has already been made by the [Police Service of Northern Ireland] for more resources, and decisions are now overdue." 
Ben Wallace's speech did not cover how the Irish border would be policed under the current deal, though he did say that in the case that no Brexit deal is reached then "there will be less information available to our border officers and police forces". 
Mr Wallace defended the deal agreed by Prime Minister Theresa May with the EU by appealing to the security risks of a hard Brexit. He noted that the "terror campaign of the 80's, 90's and 2000's taught us all that partnership working is the key to any successfully counter terrorism strategy".  
Also, "that means protecting the capabilities that our law enforcement agencies, our police, and our professionals rely on to do their job". 
Ms Abbott agreed with the Minister that "our international security and policing co-operation will be damaged by No Deal". However, she said: "Theresa May's deal is barely any better".