Law Commission to review adding misogyny to hate crime legislation
A review on whether misogyny should be treated as a hate crime is to be held following a debate in Parliament on the Voyeurism (Offences) (No.2) Bill.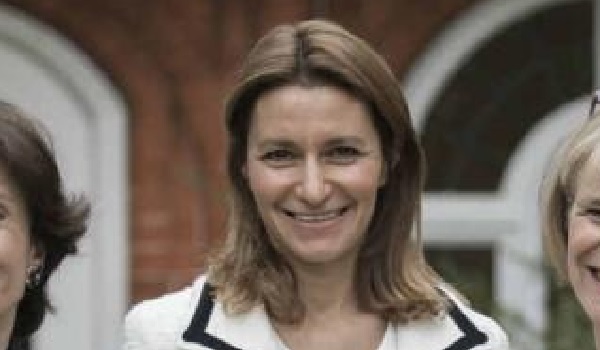 Labour MP Stella Creasy called for a change to hate crime legislation as part of an amendment to the 'upskirting bill', so that misogyny would be added as an aggravating factor during sentencing.  
But she agreed to withdraw her amendment after the Government confirmed a fully-funded review by the Law Commission with far wider scope. 
Misogyny involves showing dislike, contempt or ingrained prejudice against women. 
During the debate on Wednesday (September 5), Ms Creasy also called for an extension of a pilot by Nottinghamshire Police, which has been recording misogynistic behaviour as either hate crime or hate incidents for two years.  
However, Justice Minister Lucy Frazer said the Voyeurism (Offences) (No.2) Bill was not the right vehicle for seeking a change in the law. 
She added: "The reason the Government does not favour widening the scope of the purposes is that a blanket liability risks criminalising those whom we do not want to criminalise.   
"​The amendments could bring in serious unintended consequences and risk bringing too many people within the scope of criminal law.  
"They risk criminalising young children who are over the age of liability, which is ten, but who do not realise the impact of their actions and mean no harm when they carry out the act." 
Ms Frazer said she would be asking the Law Commission to undertake a review of the coverage and approach of hate crime legislation following its earlier recommendation to do so.  
"This will include how protected characteristics including sex and gender characteristics should be considered by new or existing hate crime law," she added. 
Ms Creasy said the Government's commitment to review existing hate crime laws sends a hugely positive message to "young women that we are on their side". 
"I thank the [Justice] Minister for listening," she added. "For the first time, we are now saying as a country that misogyny is not a part of life or something that should be tolerated but something we are going to tackle.  
"Her commitment to the Law Commission review of all forms of hate crime, including misogyny, and the need for new and existing resources to fund it, is really welcome and a positive reflection of what this place can achieve.  
"On that basis, I am very happy to withdraw the amendment. I look forward to working with the Minister and the Law Commission review in taking this forward." 
Conservative MP Sir Christopher Chope, who faced harsh criticism in June after shouting "object" to block the initial Voyeurism (Offences) Bill, explained his decision during Wednesday's debate.   
He said he was "grateful" that the Bill was being taken forward as a Government Bill rather than relying on the Private Members' procedure, which allows it to be scrutinised properly "in a sober fashion".  
"Hate crime is one of those vile activities that we need to legislate against, but we need to do it in a really good way," he added. 
"The best way to do that is by getting the Law Commission on board, because it has the expertise to help us in this House."