Latest round of Transformation funding released
More than £100 million has been released to fund police-led transformation projects.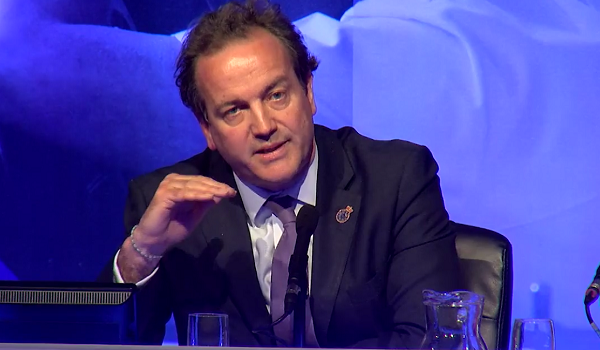 The Home Office has approved up to £70 million to finance initiatives aiming to join-up IT services and improve the sharing of specialist resources.
Another £42.7 million will go towards 15 projects led by individual forces.
The funding marks the latest round of successful bids to the Police Transformation Fund (PTF), which was launched in 2016 to encourage innovation in policing.
The Home Office said the money will help to "prepare police forces to adapt to the challenges of the future".
Policing and Fire Minister Nick Hurd said: "Criminals don't stand still, and neither should our police forces. We're determined to support police leaders in creating a modern, agile and responsive police service.
"The Police Transformation Fund is delivering real change in policing, and this new funding will continue to help forces improve efficiency and tackle threats like serious and organised crime."
Ninety-eight projects benefitted from the first round of PTF funding, which ran from 2016/17 to 2017/18.
The four projects benefitting from the £70 million include the National Enabling Programme, which aims to deliver a unified IT system across policing to facilitate closer collaboration between forces.
The Specialist Capabilities Programme is also encouraging resource-sharing in areas like roads policing and armed policing.
Some of the money will also go towards the Digital Policing Portfolio, which will create a single online hub for policing that will allow the public to report low-level crimes over the internet.
Finally, the Transforming Forensics project is seeking to improve how biometric services and digital forensics are used, including the development of a faster fingerprint identification service.
Excluding this award, the largest beneficiary of the latest round of announcements is a project led by the Metropolitan Police Service to develop a national technical capability and infrastructure for law enforcement agencies.
The scheme will be awarded £3.3 million this year followed by another £11.5 million in 2019/20.
The National Crime Agency will receive a total of £6 million towards its work on the National Data Exploitation Centre, the National Assessment Centre and the National Economic Crime Centre.
And Derbyshire Constabulary will receive more than £4.7 million for a cybercrime-related project, while West Midlands Police has been awarded £4.4 million for a National Analytics Solution.
Responding to the announcement, techUK's Programme Manager for Justice & Emergency Services, Henry Rex, said: "Over the past year or so the Police Service has put more and more emphasis on collaboration, with talk of shared solutions to shared problems. Today's successful bids demonstrate that approach has fully taken root in policing.
"It is only by such collaborations that forces will be able to make the most of digital technology and drive real change across policing.
"As national programmes become ever more prevalent, it is critically important that SMEs are given opportunities to engage. Policing must have access to a broad and diverse supplier base in order to harness the innovation they need to transform. techUK looks forward to working with the national programmes and Police ICT Company to ensure that they can make the most of the innovative capabilities in the tech community."
David Lloyd, police and crime commissioner for Hertfordshire and chair of the Police Reform and Transformation Board, said: "The Board welcomes the further investment in policing that has been committed through today's announcement.
"Transformation funding is delivering new capabilities locally, regionally and nationally to protect communities from harm and create a modern and responsive Service for the public.
"The £70m investment in national technology programmes will transform the way police work with each other, building a digitally enabled police service, and making it easier for the public to engage with the police."