Latest MPS facial recognition trials result in four arrests
The first central London trial of live facial recognition technology by the Metropolitan Police Service (MPS), which took place near Soho, Piccadilly Circus and Leicester Square earlier this week, resulted in four arrests.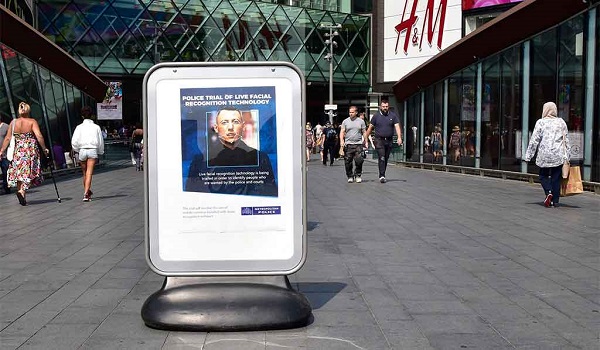 Two were the direct result of the technology identifying individuals wanted in connection with violent offences. In one case, a 40-year-old man was arrested on suspicion of malicious communications, which involved threats to commit rape. A 35-year-old man who had failed to appear in court in connection with assault on a police officer was also arrested.  
A third man was flagged by the system but turned out to be a different individual after further checks were made, although he was still arrested on suspicion of failing to comply with a notification under the Sexual Offences Act. 
A fourth arrest for drugs offences was the result of the offence being witnessed by officers who had been deployed to support the facial recognition trial.  
MPS Commander Ivan Balhatchet, strategic lead for live facial recognition, said: "It is important to note all the faces on the watch list used during the deployment were of people wanted by the Met and the courts for violence-related offences. We are now coming to the end of our trials when a full evaluation will be completed." 
Facial recognition technology was first deployed at the Notting Hill Carnival in 2016 and again the following year. Trials have also taken place at the 2017 Remembrance Day services at the Stratford transport hub in June and July 2018. The MPS also worked alongside Humberside Police to deploy the technology at the Port of Hull docks earlier this year. Future deployments under consideration including football sporting events and music festivals in addition to other transport hubs. 
Commander Balhatchet said: "We continue to engage with many different stakeholders, some who actively challenge our use of this technology. In order to show transparency and continue constructive debate, we invited individuals and groups with varying views on our use of facial recognition technology to this deployment."  
Civil liberties group Big Brother Watch has criticised the use of facial recognition technology after previous trials had misidentified innocent members of the public. 
Silkie Carlo, director of Big Brother Watch, said: "As with all mass surveillance tools, it is the general public who suffer more than criminals. It is well overdue that police drop this dangerous and lawless technology."