Latest CPS figures show rape prosecutions have almost doubled
Completed rape prosecutions have almost doubled compared to last year, with nearly 70 per cent of cases resulting in a charge, according to the latest quarterly statistics from the Crown Prosecution Service (CPS).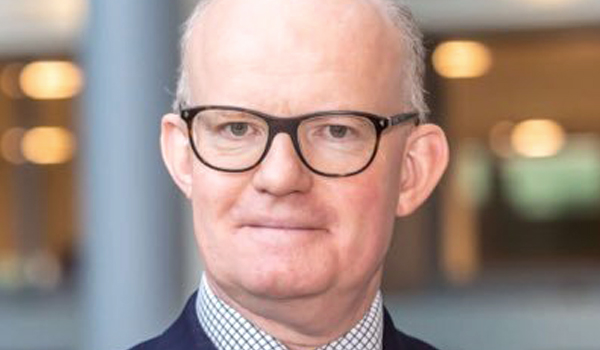 The figures for the period from April 1 to June 30 show there were 601 completed rape prosecutions, almost double the number in the same period last year, when courts were hugely impacted by Covid-19. They have also increased by more than 25 per cent compared with the fourth quarter of 2019/20, immediately prior to the pandemic.
The proportion of decisions in rape cases resulting in a charge has reached a high of 69 per cent – the highest this figure has been in the past eight quarters.
While the number of rape suspects charged between April and June fell slightly on the previous quarter, the overall total has increased by 2.1 per cent on an annualised basis, said the CPS, continuing an upward trend as recovery from the pandemic continues.
However, the average time from first submission by the police to the CPS decision to charge has risen considerably from 155.1 days in the fourth quarter of 2020/21 to 170.2 days in the latest quarter. This is more than four times as long as all crime timeframes.
Max Hill QC, Director of Public Prosecutions, said: "We are continuing our extensive efforts to improve every aspect of how we handle offences of violence against women and girls and close the unacceptable gap between reported incidents and cases reaching court.
"Our commitment to reversing the stark decline in rape prosecutions remains unwavering and we are increasing resources for our specialist units so they are equipped to deal with more cases, more quickly.
"There is still a long way to go, but we are determined that more perpetrators of these devastating crimes will be brought to justice."
Donna Jones, joint victims' lead at the Association of Police and Crime Commissioners, said the CPS needs to be less risk-averse when considering charging RASSO suspects.
Giving evidence at a Home Affairs Select Committee hearing on Wednesday (October 20) on the causes of low prosecution rates for sexual offences, Ms Jones said: "There needs to be a different approach. The police are judged on their rape prosecutions, while the CPS are judged on their rape convictions. And there you have the problem. Crown Prosecution services across the country don't necessarily want to take cases unless they are quite belt and braces.
"Would it better to have a lower conviction rate, but to get more cases to court?
"Having spoken to a number of other commissioners from all parties and all parts of the country this is a consistent problem.
"I feel, if you had a Crown Prosecutor in every custody suite in the country – not just for RASSO – you will see a significant improvement in the quality of charges and outcomes through court."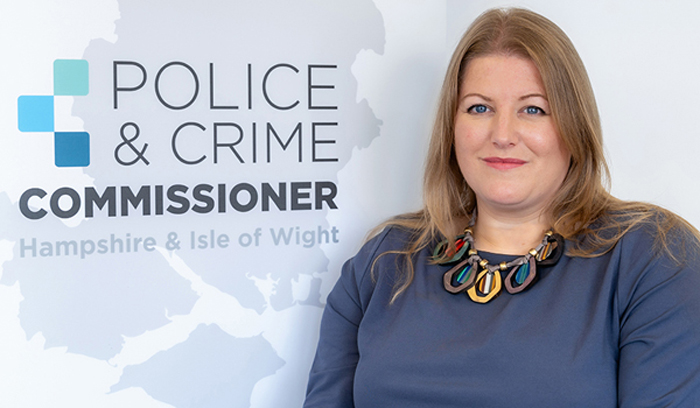 Ms Jones was giving evidence alongside representatives of the National Police Chiefs' Council (NPCC) and the College of Policing. She described a "perfect storm" over the past few years which had contributed to a drop in rape convictions – an increase in police workload from recording historical rape and sexual offences; additional work for investigating teams to comply with new rules on evidential disclosure when preparing cases; and a significant shortage of specialist rape investigators nationwide.
More needs to be done, she said, to encourage victims to want to proceed with police action, and to support them throughout the criminal justice process.
Ms Jones, the police and crime commissioner for Hampshire, said: "From the police's perspective, I think it's about making sure the case file quality is really strong when they go to the CPS.
"Secondly, I think early charging advice is absolutely essential to keeping a witness with you on the journey. The prosecution are involved as early as they possibly can be to give the victim confidence that someone's taking them seriously.
"[It's] getting phones back to victims as quickly as possible. And for me also I think it would be saying to victims 'you don't have to be in the courtroom and face the offender if you don't want to'."
Ms Jones said she strongly supported more victims appearing virtually from remote evidence centres. This would assist victims in giving better accounts of what had happened, she said.
But Ms Jones, a former magistrate, added: "As somebody who worked with Her Majesty's Courts and Tribunals Service (HMCTS) for 16 years… the technology is currently just not good enough. There needs to be some investment in HMCTS."
The CPS has been testing different approaches across the country to drive up the number of rape and serious sexual offences (RASSO) prosecutions and is working with the police and government under Operation Soteria to achieve lasting change in how we respond to these cases.
"Earlier this year, along with the NPCC, we published a Joint National Action Plan, which sets a wide-ranging programme for greater collaboration to improve the response to RASSO," said the CPS.
"This includes a renewed focus on support for victims, with a new minimum standard published to enhance our partnership with independent sexual violence advisers, and closer collaboration with police from the outset of a rape investigation through initiatives such as our Early Advice Memorandum of Understanding."
The CPS has also updated its RASSO legal guidance to "challenge emerging rape myths and stereotypes in an age of changing sexual behaviours and reflect the latest insights into the impact of trauma on victims".
The latest quarterly data from the CPS shows that overall completed prosecutions for all crimes are now similar to pre-pandemic levels – with 109,685 cases finalised this quarter, compared with 107,497 in the last three months before the pandemic.
Live prosecution caseloads by the end of June stood at 157,003 – down from a high of nearly 185,000 in August 2020 but considerably up on 109,469 outstanding cases in March 2020.
The decrease is mainly driven by a reduction in magistrates' court cases, with the number of outstanding Crown Court cases rising to 70,011 on 30 June.
Mr Hill said: "We are continuing to see steady progress in reducing our live caseload, primarily driven by more completed prosecutions in magistrates' court, which reflects the tireless efforts of our staff through this most difficult period.
"However, we recognise the scale of the challenge in Crown Courts and are working closely with partners across the criminal justice system to safely reduce the number of outstanding cases."