Largest ever LSD seizure in joint dark web strike
Almost 800,000 doses of LSD have been seized in European law enforcement's largest ever haul of the drug.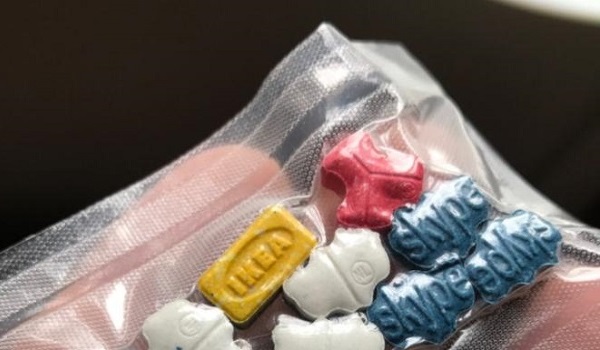 Spanish and Austrian police arrested eight people on suspicion of drug trafficking, money laundering and membership of a criminal organisation last week in a joint strike against a dark web network.
Seven houses were searched across Granada, Valencia, Madrid and Austria, leading to the dismantling of two synthetic drug laboratories and the seizure of the LSD.
More than £3.98 million worth of online cryptocurrencies were also recovered, together with eight million euro.
A spokesperson for Europol, which supported the operation, said: "The organised crime group offered the synthetic drugs exclusively through the darknet webpages where access was restricted to previously invited users redirected from forums.
"Two of the webpages managed by the organisation enjoyed a great reputation, being the most known and exclusive worldwide in this field."
The organised crime group had been operating in Spain since 2012 by importing raw materials needed to make new psychoactive substances (NPS) from Asia.
It installed a laboratory in Amsterdam that shipped the synthetic drugs to two other bases in Spain, where they were packaged and distributed.
The drugs were sold exclusively through the dark web, making the gang's activity more difficult for law enforcement to detect.
It is believed packages containing NPS disguised as legal products were sent to more than 100 countries.
These drugs included synthetic cannabinoids, depressants, psychedelics and synthetic opiates such as fentanyl and carfentanyl.
The gang was also involved in money laundering its share of the profits by selling cryptocurrencies, mostly bitcoins but also currencies known as IOTA and lumen.
Officers seized bitcoins worth £3.98 million, IOTA worth £121,000 and lumen worth £26,500.
Three properties were also seized, with an estimated value close to £884,500.