Lack of automatic custody image deletion 'unacceptable'
Forces have been urged to start working on functional processes for deleting custody images if the Government fails to address its "unjustifiable" system, according to MPs.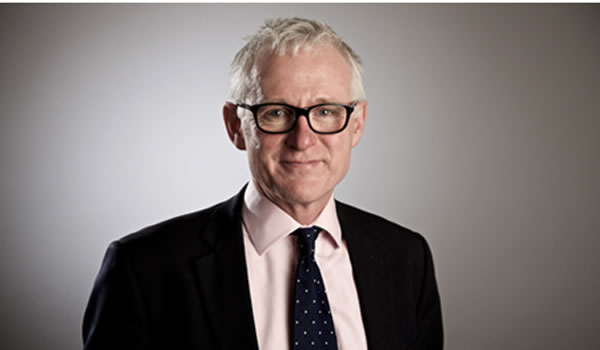 Current approaches to removing images of unconvicted people from police databases are unacceptable, according to a report by the Science and Technology Committee (STC).
Despite the High Court ruling it unlawful to not distinguish between images of guilty and innocent people, the Home Office has not enabled automatic image deletion – leaving officers to manually take each one down following a request.
New IT systems are being developed that could potentially address this problem, but members of the public may not know they can apply to have their images removed, the committee said.
STC chair Norman Lamb called for an urgent review of any new IT systems to ensure they can automatically delete images – or for forces to introduce a "fit for purpose" manual system.
He said: "In the four years since the Government promised to produce a Biometrics Strategy, the Home Office and police have developed a process for collecting, retaining, and reusing facial images that some have called unlawful.
"Large scale retention of the facial images of innocent people amounts to a significant infringement of people's liberty without any national framework in place and without a public debate about the case for it.
"The Government must urgently set out the legal basis for its current on-request process of removing images of innocent people. It is unjustifiable to treat facial recognition data differently to DNA or finger print data."
In 2012 the High Court ruled that holding custody images without distinguishing between people who have and have not been convicted breaches human rights laws.
However, the Home Office has not introduced a system to automatically delete pictures of unconvicted people, leaving them to request their images be manually taken off police databases.
These records already contain photos of 90 per cent of the country's adult population.
The new STC report, published on Friday (May 25), found the current approach is unacceptable as unconvicted people may not know they can apply for their images to be deleted.
It added that under this system, people whose images have been taken have less protection than those who have given DNA or fingerprint records.
Automatic deletion is difficult because custody images are structured around a person's contact with police rather than their conviction status, and are uploaded to the Police National Database from local systems.
This means multiple records about the same individual may be held by different forces, and deleting them from the national base will not remove them from local force computers.
A new IT system is being planned as part of the Home Office Biometrics Programme that may help to automate this process in the future.
Last month, Baroness Williams of Trafford criticised the current system for wasting valuable police resources.
In a letter to Mr Lamb, she warned the lack of effective automatic processes for responding to deletion requests are forcing officers to manually trawl custody databases, incurring "significant costs".
The STC report also criticised forces' focus on cost-cutting their procurement of forensics services, leading to fragmentation of the market.
It added that concerns about the sustainability of this market continue – particularly in the light of last year's Randox scandal.
In February 2017, two members of Randox Testing Services staff were arrested for manipulating results – potentially affecting 10,000 criminal cases.
The Home Office published a Forensic Science Strategy but failed to produce its promised Biometric Strategy.
Ministers have claimed the new strategy will be published in June.
The STC welcomed this news but added the Forensics Strategy should be reviewed to address the forensics requirements of civil courts.
It believes the Government should also set out its assessment of the lawfulness of the current custody image deletion process, as well as the legal advice underpinning it.
A Home Office spokesman said: "The majority of forensic services are being delivered to a higher-quality standard than ever before and are closely scrutinised."
"We are, however, taking the opportunity to work with policing partners to review provision of forensic science.
"This work will ensure providers and police continue to provide sound forensic evidence for the criminal justice system."