Knife crime rises to record levels
The number of knife crimes in England and Wales rose to record levels just prior to the start of the coronavirus lockdown, official figures show.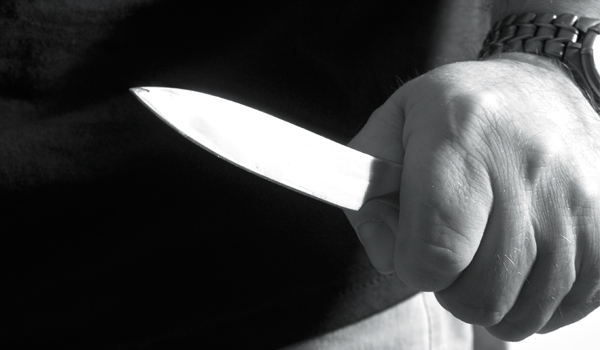 Police recorded offences involving a knife or sharp instrument rose to 46,265 for the year to the end of March, according to figures released by the Office for National Statistics (ONS) today (July 17).
The figures, which do not include Greater Manchester Police due to differences in the way the force collects data, are 51 per cent higher than they were in 2011 when this type of data was first collected.
A key factor behind the increase was a seven per cent rise in London. The report said: "Knife or sharp instrument offences continue to be concentrated in metropolitan areas across England and Wales, with around a third (34 per cent) of all offences recorded by the police in London."
Knife crimes occur in the capital at the rate of 179 offences per 100,000 of population, compared with the average across England and Wales of 82 offences per 100,000 of population.
The ONS report added: "Offences involving knives or sharp instruments have been experiencing a rising trend since the year ending March 2014, although in recent years the rate of increase has slowed."
A substantial rise of ten per cent in cases of murder and manslaughter, with 683 deaths, was due to the inclusion of the 39 people found dead inside a lorry in Essex last October. When those deaths are excluded, the number of homicides increased by a more modest three per cent.
Robbery also increased for the fifth year in a row, by six per cent (to 83,241 offences) compared with the previous year.
The national chair of the Police Federation of England and Wales, said the rise was further evidence of the need for extra officers on the streets.
"I have serious concerns about the rise in homicide, knife crime, and robbery. It is a tragedy these crimes continue to spiral as my colleagues are stretched to their limits, but with fewer officers available to be out on patrol it comes as no surprise," said John Apter.
"More than ever we need a visible presence and deterrent to violent crime. We need more officers available to deter and prevent these horrendous crimes and ease the burden on over-stretched colleagues.
"Yet again we see the effects of austerity that have necessitated this current government's investment in funding and the 20,000-officer uplift announced last year – investment that will still only bring us back to pre-2010 levels.
"However, it will take time for the effects of this much needed investment to be felt and before we see the results in a fall in these crime stats."
Mark Hallas, chief executive of the charity Crimestoppers, said: "Crimestoppers has also had a steep rise in the number of people reporting knife crime anonymously, reflecting what we've seen with today's ONS police figures. Our charity received nearly 14,000 knife crime reports for the year to March, which is a 33 per cent rise year-on-year. It shows the level of concern among the public about knife crime and violence."
Despite the rise in some specific offences, the ONS said there was a "significant" reduction in overall offending, which fell by nine per cent.
There was a four per cent decrease in recorded offences involving firearms and a four per cent fall in theft. Burglary offences recorded by the police have also continued on a long-term decline, decreasing by nine per cent.
Responding to the release of the latest statistics, Association of Police and Crime Commissioners performance lead Marc Jones said: "The Crime Survey for England and Wales shows an encouraging nine per cent reduction in crime for the year up until the end of March. Whilst we know that an increase in recorded crime is influenced by improvements in reporting practices, we know that we need to work tirelessly to reduce all types of crime.
"We know, from provisional data, that the subsequent lockdown has had a significant impact on crime over the last four months – policing figures today show that crime is 14 per cent lower for the period to July 5. Police and crime commissioners (PCCs) have played a vital role during this period in helping to secure additional funding for victims and working strategically with our Chief Constables to ensure that policing has been able to adapt and deploy resources to reduce crime and support the most vulnerable.
"The figures for police recorded crime outcomes continue to show a worryingly steady decline in the number of charged/summonsed outcomes assigned to offences. People need to have confidence in policing and the criminal justice system and PCCs, as locally elected criminal justice leaders, will continue to drive a more accountable system anchored in the needs of our communities."