Knife crime prevention pilot begins amid rising teen deaths
A pilot scheme in which police can apply for court orders to prevent young people from carrying knives and becoming involved in serious violence has begun in London.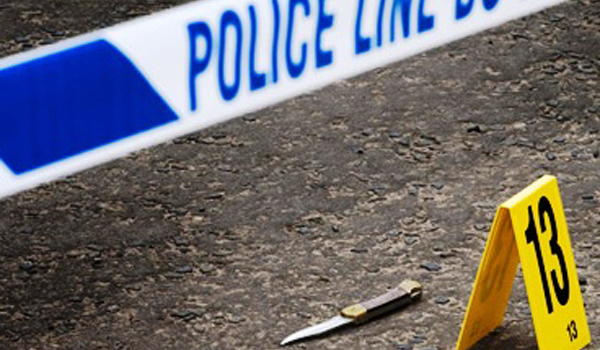 The new Knife Crime Prevention Orders (KCPOs) are being trialled by the Metropolitan Police Service (MPS) and can be imposed on individuals as young as 12 whom police have reason to believe are carrying knives or are habitual knife carriers, or those who have been previously convicted of a knife-related offence.
KCPOs are intended to be preventative rather than punitive. The conditions attached can include curfews and restrictions on an individual's use of social media, travel outside geographical boundaries, as well as explicitly banning them from carrying a knife.
Courts can also prescribe positive intervention, such as educational courses, sports club referrals, relationship counselling, anger management, mentoring and drug rehabilitation.
KCPOs can be in place for a maximum of two years and must be reviewed by the courts after 12 months, with orders issued to under-18s to be reviewed more regularly.
Breaching the order will be a criminal offence punishable by a maximum prison sentence of two years if convicted.
The results of the pilot will be reviewed after 14 months before deciding whether to roll the orders out to all other forces in England and Wales.
Home Secretary Priti Patel said: "One of the hardest parts of my job as Home Secretary is seeing families ripped apart by the horror of knife crime and I am determined to stop this misery, protect communities and help save lives.
"KCPOs will crack down on those carrying weapons while at the same time as intervening to steer them away from a life of violence. Police have asked for these orders to help them keep our streets and young people safe, and I will always do everything in my power to ensure they have the tools and powers to cut crime and protect the public."
The introduction of KCPOs comes after two teenage boys died in separate stabbings on Monday (July 5). With a total of 21 teenagers killed since the start of the year and warnings of a surge in youth gang violence over the summer, there are growing concerns that the toll for 2021 could exceed the previous high of 27 in 2017.
MPS Commander Ade Adelekan said: "KCPOs will allow police more options and will be a valuable tactic in preventing and tackling violence in London.
"They will allow intervention at an early stage and divert vulnerable people at risk of becoming serious criminals by supporting them to make better lifestyle changes away from violence. Also, they will enable police to monitor the individual and enforce the law on them if they breach it. Both outcomes helping to keep our communities safe.
"Tackling violence remains a priority for the Met to which our officers will continue exploiting all preventative and enforcement tactics and powers."
Pastor Lorraine Jones, founder of Dwaynamics Boxing Gym in Brixton, South London, and mother of knife crime victim Dwayne Simpson, said: "These orders are just what we need and are vitally important for us in the community as we have a number of young people who carry knives for various reasons in fear.
"They will give us greater opportunity to work with young people and potentially divert them from prison, as they too are vulnerable at a tender age and at risk of being killed or using that knife to take a life."
Tom Gaymor, an ambassador for DIVERT, a custody programme designed to divert 18-25-year-olds away from offending and into employment, development and education, said: "KCPOs will hopefully prove to be an invaluable tool when it comes to early intervention and protecting young people from serious violence. Unlike previous orders KCPOs do not need a previous conviction to be imposed and can also be used before young people develop gang affiliations.
"The emphasis is on diversion and development and not punishment, and with that hope and opportunity is not burdened by a criminal record. KCPOs also allow the police to safeguard those at risk of offending, and those at risk of becoming victims of serious violence themselves.
"Hopefully KCPOs can help save lives and make communities safer. This is a child-focused approach which I hope will reduce violent knife-enabled crime and create a safer society for young people to grow up in."