Knife crime offences reach record high
Knife crime in England and Wales has risen to an all-time high with 43,516 offences reported to police last year.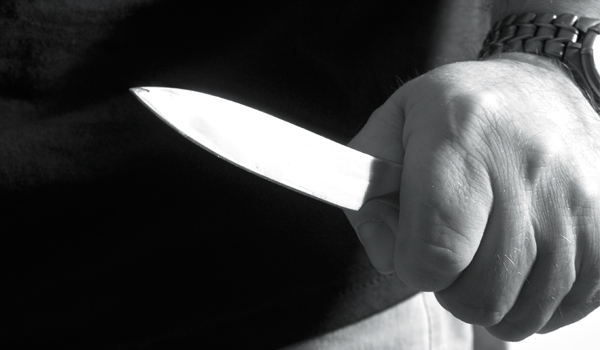 Latest figures from the Office for National Statistics (ONS) show that in the year to March 2019, knife crime was at its highest since comparable records began in 2011, and up eight per cent on the previous year.
The true scale of the problem is likely to be even higher as the figures published today (July 18) do not include Greater Manchester Police, one of the UK's biggest force areas, due to differences in the way it records data.
Robbery offences were up by 11 per cent to 85,736, while the number of homicides in 2018/19 increased slightly to 701 from 693 in the previous 12 months, excluding terrorist attacks.
The total number of violence against the person offences rose by 20 per cent year-on-year to 1.67 million.
At the same time, the proportion of crimes solved has fallen to the lowest level ever recorded, according to Home Office data. In the 12 months to the end of March, 7.8 per cent of offences resulted in someone being charged or summonsed to appear at court.
Mark Bangs, from the ONS Centre for Crime and Justice, said: "The picture of crime is a complex one. Overall levels of crime have remained steady, but this is not the case for all types of crime.
"For example, overall levels of violence have remained steady, but we have seen increases in violent crimes involving knives and sharp instruments. We have seen increases in fraud and overall theft but decreases in burglary following recent rises."
Javed Khan, chief executive of children's charity Barnardo's, said urgent action was needed to ensure "future generations are not condemned to live in an endless spiral of violence".
He added: "It's unacceptable that the knife crime crisis continues unabated with offences at record levels. Children are not born with knives in their hands; knife crime is a symptom of a much bigger problem. Our frontline support services say vulnerable children and young people are being recruited and exploited by criminal gangs and forced to traffic drugs and carry knives."
A spokesperson for the Home Office said work to improve crime recording by police forces had "both increased the volume forces are dealing with and changed the crime mix to include more complex cases, such as sexual offences and domestic abuse, which can be more challenging to resolve".
"At the same time, while more crimes are now being recorded, in a growing proportion of cases the victim either doesn't support further action or police are unable to contact them."
Responding to the figures, Minister of State for Policing and the Fire Service, Nick Hurd, said: "While the chances of being a victim of crime remain low, we are deeply concerned that certain offences, including serious violence, have increased and we are taking urgent action.
"Police funding is increasing by more than £1 billion this year, including council tax and £100 million for forces worst affected by violent crime. I am encouraged to see officer numbers increasing, and that Police and Crime Commissioners have committed to recruiting over 3,700 additional officers and staff this year.
"We are also acting to address the root causes of violence and stop young people being drawn into crime in the first place. This week we announced a new legal duty for public bodies to work together to prevent and tackle serious violence as part of our public health approach."