Knife crime offences reach nine-year high
The number of knife crimes in England and Wales has reached its highest level for nine years, according to data released by the Ministry of Justice.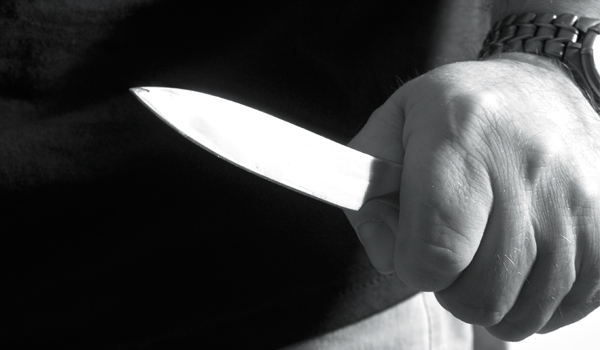 More than 22,000 offences of possessing or making threats with a knife were dealt with by police and the courts in the year to March, an increase of a third in five years.
Nearly three quarters of those dealt with in the year to March were first-time offenders. However, the proportion of first-time offenders is at its lowest level since 2009, as the number of arrests of those with previous convictions has gone up by a greater degree.
Almost two thirds of cases did not result in an immediate prison sentence, but for those jailed, the average term was 7.9 months, up from 7.1 months the previous year. One in five of those convicted or cautioned was aged between ten and 17, a slight fall on the previous year.
The figures reflect an increase in knife crime, particularly in large cities, but also increased police action to tackle the problem.
In London, for example, the number of stop and searches conducted by the Metropolitan Police Service increased from 10,940 in March 2018 to 26,913 in March 2019, when 514 weapons offences were recorded. This action is believed to have contributed to the record figures.
Charlotte Pickles, from the think-tank Reform, said the figures suggested tougher sentences were not an answer to knife crime, adding: "Politicians focusing on law enforcement are mistaken – you cannot arrest your way out of this."
She said the root causes of poverty, school exclusion, poor mental health and drugs must be addressed.
Javed Khan, chief executive of the charity Barnardo's, said: "Knife crime is a symptom of a much bigger problem. When young people feel there is little or no possibility of a positive future… they are vulnerable to exploitation and criminality."