Knife crime offences hit record high in England and Wales
Knife crime has hit a record high in England and Wales, increasing by seven per cent in the past year, according to the latest figures from the Office for National Statistics (ONS).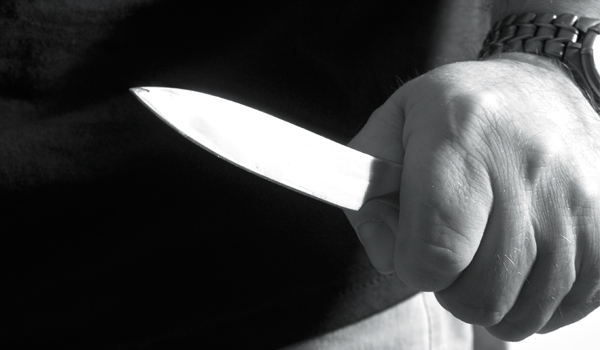 Police recorded more than 44,000 offences involving a knife or sharp instrument in the 12 months to June. Almost half the offences were stabbings, while 43 per cent were robberies. The figures also include offences of rape and sexual assault in which a knife was used.
The true number is likely to be even higher as the figures do not include data from Greater Manchester Police due to a technical issue.
There were 235 knife murders in the year and 412 attempted murders. This represents a 14 per cent drop in homicides where a knife or sharp object was used, chiefly down to a fall in the number of offences in London.
The overall number of homicides recorded by police fell by five per cent in the past year, from 719 to 681 offences.
The ONS said the number of crimes involving knives was the highest recorded since 2010/11, when comparable data began.
Joe Traynor, from the ONS centre for crime and justice, said: "While overall levels of violence have remained steady, the number of offences involving a knife has continued to increase across England and Wales.
"However, the number of homicides where a knife or sharp instrument was involved decreased, driven by falls in London. There is a mixed picture in the total number of knife crime offences across police forces with the Metropolitan Police Service recording little change in the last year."
The Crime Survey for England and Wales, from which the ONS data is collated, showed a continuing rise in fraud with offences up 15 per cent, driven by a 17 per cent rise in "bank and credit account fraud".
There has also been a four per cent increase in the number of police recorded offences involving firearms.
Vehicle offences were up three per cent increase, including a seven per cent rise in the subcategory of "theft or unauthorised taking of a motor vehicle", together with an 11 per cent increase in robbery.
National Police Chiefs' Council lead for crime, Chief Constable Andy Cooke, said: "Any rise in knife crime is incredibly serious and tackling this issue is a priority for police across the country. Statistics released today show the increase is slowing and this is in part down to our work to suppress violence using patrols in crime hotspots, targeted and intelligence led stop and search, and work to disrupt gangs.
"In the past few years cuts to policing have meant we've become more reactive to crime. With the recruitment of additional officers we will have more people on the beat and more people investigating and preventing crime.
"I am also concerned by increases in other offences, and that too few crimes are being solved and brought to court for justice to be done. This is a symptom of the strain on policing as we try to manage growing crime and demand that is ever more complex.
"We continue to work with the Home Office in putting the case forward for a stronger policing system that's properly funded so we can improve outcomes and build public confidence."