Knife-crime forum: 'Time to educate young men to think about consequences of their criminality'
Home Secretary Amber Rudd is holding talks with policing leaders from England and Wales today to discuss the rising tide of knife crime as weapon-related hospital admissions hits its highest level in five years.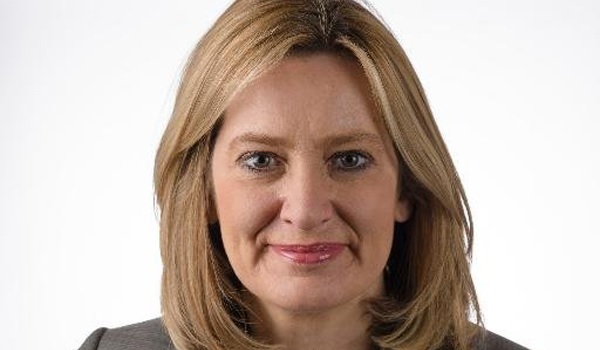 Police and crime commissioners and mayors have been invited to the Home Office for the roundtable discussion as latest NHS figures reveal that knife assaults led to 12 stays in hospital every day in 2016/17.
One force, where a hospital trust reported seeing a knife wound "every day or second day", has pointed to education, not just enforcement, being the key to addressing the issue.
Detective Superintendent Una Jennings, from South Yorkshire Police, insisted: "Knife crime can be summed up in two words – men fighting." And she added: "So, part of what we have to do to tackle it effectively is really start to educate and make our young men, in particular, thoughtful about the consequences of knife-related criminality, not just for themselves but for their families."
The Home Office told Police Professional that £1 million funding, announced last week, would help communities deal with the problem. Ms Rudd has repeatedly called for tougher knife crime laws in order to stop under-18s being able to purchase the weapons.
Rising knife and gun offences fuelled a 14 per cent increase in police recorded crime last year. High-volume crime remained at a similar level to 2015/16 in the 12 months to September but the number of violent offences has rocketed, latest Office for National Statistics (ONS) figures reveal.
Recorded knife crime rose by more than a fifth – with most offences clustered in London and other major cities. There were 34,700 crimes involving knives in England and Wales in 2016/17, with the number of offences increasing by a third since 2012/13, according to the Home Office.
The number of hospital admissions for knife-related injuries rose by 14 per cent in the same period – from 3,888 in 2012/13 to 4,434 in 2016/17. However, those figures are below the peak in 2006/07 when 5,720 people were admitted.
The BBC analysis showed that the number of under-16s being admitted to hospital for knife-related injuries also reached its highest level for seven years in 2016/17.
The Home Office, which believes a strong and comprehensive settlement adding £450 million on funding gives policing the resources needed to "carry out their vital work" for 2018/19, has launched a consultation on new legislation on offensive and dangerous weapons.
The proposals include creating offences to prevent knives sold online being delivered to a private residential address, and ensuring the age and identity of the purchaser are collected in person at a place where age ID can be checked; making it an offence to possess certain offensive weapons in private; introducing an offence of having an article with blade or point or offensive weapon on education institutions other than schools; amending the existing offences of threatening with an article with blade or point or offensive weapon; and updating the definition of a flick knife.
It also maintains that encouraging forces to undertake a series of coordinated national weeks of action to tackle knife crime under Operation Sceptre will pay dividends. To date, all 44 police forces, including British Transport Police, have participated in the operation.
Two major national weeks of action – in October 2016 and July 2017– saw the seizure of around 3,900 weapons, nearly 1,000 people arrested, and 221 test purchases carried out. The latest week of action took place last month.
A Home Office spokesperson added: "Every single death from knife crime is a tragedy and this Government is determined to do everything it can to break the deadly cycle and protect our children, families and communities.
"We have already consulted on new laws on offensive and dangerous weapons, including banning online stores from delivering knives to residential addresses and making it an offence to possess certain weapons in private. "But tackling this crime requires a new way of thinking.
"Our new Serious Violence Strategy, which will be published this spring, will have early intervention measures at its heart and look to shift attitudes and challenge behaviour among those young people who view knife possession as normal and necessary."